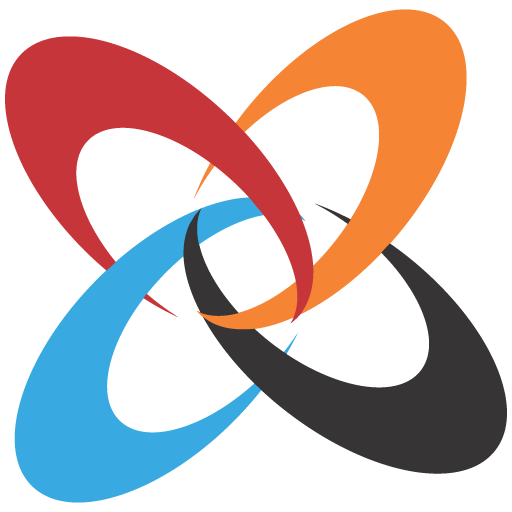 We hope you enjoy reading this blog post.
If you want Integrative to handle your IT challenges, click here.
Here's Why You Should Choose .Net Framework for Your Next Project?
.Net Framework is a runtime execution environment that manages applications targeting the .Net Framework. These include Common Language Runtime (CLR), which provides memory management and other system services, and a comprehensive class library, enabling programmers to take advantage of robust and reliable code for all significant areas of application development.
What is .Net Framework?
.Net Framework is an application development platform developed by Microsoft to build and run Windows applications. The .Net Framework includes developer tools, programming languages, and libraries for building desktop and web applications. It is also used to create websites, web services, and games.
The goal of the .Net Framework is to create applications that run on the Windows platform. The first version of .Net Framework was launched in 2002. This is called .Net Framework 1.0. Microsoft has come a long way since then, and the current version is .Net Framework 4.7.2.
Microsoft .Net Framework can be used to build form-based and web-based applications. Web services can also be developed using the .Net Framework. The .Net Framework is part of the .Net Platform, a set of technologies for creating Linux, macOS, Windows, iOS, Android, and more applications.
.Net and .Net Frameworks
.Net is a developer platform that includes tools, programming languages, and libraries for creating a wide variety of applications. There are many .Net applications. Each application allows .Net code to run in Linux, macOS, Windows, iOS, Android, and more.
.Net Framework is the primary application of .Net. It supports websites, services, desktop applications, and more.2.
.Net is a cross-platform application for running websites, services, and console applications on Windows, Linux, and macOS. .Net is open-source on GitHub. .Net used to be called .Net Core.
Xamarin / Mono is a .Net application that runs on all major mobile operating systems, including iOS and Android.
The .Net standard is the official specification for the API that is popular in .Net applications. This allows the code and libraries to work on different applications.
The Architecture of .Net Framework
The two major components of the .Net Framework are the Common Language Runtime and the .Net Framework Class Library.
Common Language Runtime (CLR) is an execution engine that handles running applications. It provides thread management, waste collection, type integrity, exception handling, and more.
Class Library offers a set of APIs and types for general functionality. Strings, dates, numbers, etc. Class Library consists of APIs for reading and writing files, connecting to databases, drawing, and more.
.Net applications are written in C #, F #, or Visual Basic programming languages. The code is compiled into the Common Language Neutral Intermediate Language (CIL). The compiled code is stored in the assembly – files with .dll file extension. Or exe.
While an application is running, CLR takes the assembly and converts it into machine code using a compiler in time (JIT) that can be executed on the specific architecture of the computer on which it is running.
Principles of .Net Framework Design
Now I will make you understand the design principles of .Net. The following design principles for the .Net Framework make it relevant for building—net-based applications.
1. Interoperability – .Net Framework provides a lot of reverse support. Suppose you have an application built on an older version of the .Net Framework, say 2.0. And if you try to run the same application on a machine with a higher understanding of .Net Framework, let's say 3.5. The app is still working. With each release, Microsoft ensures that older framework versions fit better with the latest version.
2. Portability – Applications built on .Net Framework can run on any Windows platform. And even more recently, Microsoft is also considering working with other platforms like iOS and Linux.
3. Security – The .Net Framework has a suitable security mechanism. A built-in security system helps to validate and verify applications. Each application can clearly define its security mechanism and give the user access to running codes or programs.
4. Memory Management – Common language runtime does all the work or manages the memory. The .Net Framework has all the capabilities to view those resources that run programs do not use. And then you will release those resources accordingly. This is done by a program called "Garbage Collector," which acts as part of the .Net Framework. Also, it runs at regular intervals and continues to inspect system resources that are not being used and discharge them accordingly.
5. Simplified Deployment – .Net Framework also includes tools that can be used to package applications created on .Net Framework. These packages can then be delivered to the client's machine. Packages then automatically install applications.
Benefits of Choosing Microsoft .Net Framework
Microsoft .Net is one of the best platforms for creating robust, secure, and scalable web or desktop applications. Microsoft .Net is used by most Fortune 500 companies and is very popular for many applications.
Microsoft .Net offers many benefits to both developers and end-users. Customers get fully functional, feature-rich apps with an intuitive user experience, while developers and designers get the flexibility and dynamic features to build a website with simplicity and ease.
1. Excellent User Interface Controls
The Microsoft .Net Platform provides a rich user interface (UI) control. And it also supports third-party UI controls like Telerik. Telerik offers features like drag and drop, which facilitates less development time with more user experience, improved visual effects, and user interface.
2. Security 
The .Net Framework provides a highly secure environment. It uses various security mechanisms to protect the application. It has built-in Windows authentication, which can build specific applications. It also includes encryption classes to secure data with encryption/decryption.
3. Integration 
.Net integrates seamlessly with other Microsoft products, making it easy to connect to Exchange Server, email messages, Lync Messenger, Microsoft Office applications, and retrieve data with a single login. Anyone can automate the entire office with Microsoft, email exchange, intra-enterprise communication, document management, or collaboration.
4. Stability and Scalability
The .Net Framework offers more stability and scalability than its programming counterparts. For example, the object interface presents a roadmap for reusing objects in a new program; It also gives you all the details you want to change the item without affecting the other symbols. It makes it easy to change the code using the latest technology and fast algorithms.
5. MVC Engineering
The MVC (model-view-controller) architecture provides the advantage of structured code due to the SoC (separation of interests) approach. Code organizational code enhances usability and makes it possible to create scalable applications. Easy to integrate with ASP.Net MVC client-side tools and support fast application development.
6. Quick Deployment 
The .Net Framework allows applications to be deployed quickly and easily. Microsoft .Net applications can be easily deployed on any Microsoft server. The Framework makes it easy to create one-time setups for fast application deployments.
Summary
.Net is a programming language developed by Microsoft Corporation. It is designed to build applications running on the Windows platform. .Net programming language can be used to create model-based applications, web-based applications, and web services. Developers can choose from various programming languages ​​available on the Microsoft .Net Framework platform. The most common are VB.Net and C #.