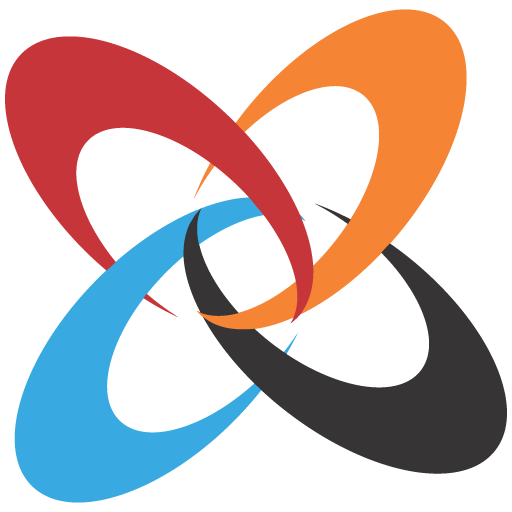 We hope you enjoy reading this blog post.
If you want Integrative to handle your IT challenges, click here.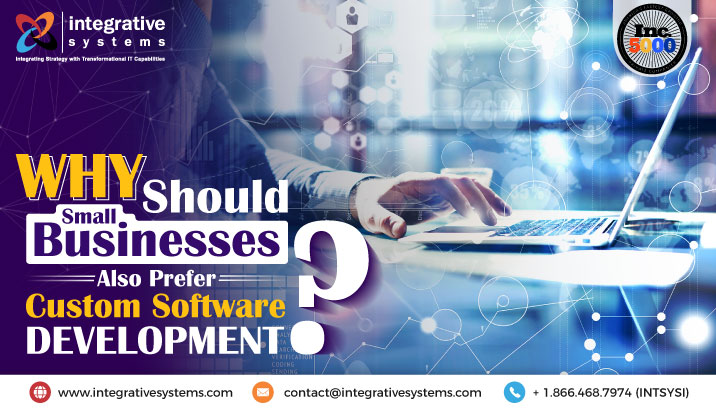 Custom Software Development for Small Businesses
There are many reasons why an organization might choose a custom software solution rather than a readymade solution. One reason is that a readymade solution is not efficient enough to meet most organizational needs. Therefore, most organizations consider customized software to improve their business processes, make them more efficient, or enhance the customer experience.
What is Custom Software Development?
Custom software development is the process where any software is explicitly developed as per client needs. And it includes a set of procedures, like research, software improvements, quality assurance, unit testing, and reporting, to achieve desirable results.
Why outsource Your Software Development Project?
Low Cost
This is quite clear: when outsourcing a project, you don't have to invest in infrastructure or pay for operating costs and HR services. Simply put, it provides great opportunities to reduce costs.
Time Saver
Outsourcing software developers save time, allowing you to focus on core business tasks. When you outsource, you have access to experts who can give their in-house counterparts the exact level of dedication. Outsourcing the entire team of software developers means a faster turnaround time for the company.
Outstanding Functionality
Outsourcing partners always have skilled professionals on board. They know how to manage different business situations and have a broad understanding of achieving your goals. Taking advantage of your outsourcing partner experience will help you complete the project.
Experts Integration
Experienced software developers are growing every year, and the best and smartest developers and technicians in the USA can always be accessed at a reasonable price. Best custom software development companies apply high standards and ensure high-quality productivity and quality of work.
Add Additional Features
A ready-to-use platform may not always provide all the necessary Functionality. This lack of required Functionality can be a problem in the future.
This is where custom software development comes into play and offers more options than an off-the-shelf platform. The flexibility and functionality of this platform become more apparent when it comes to the long-term approach.
Process Automation
As your business grows, so does the number and complexity of the performance. Tedious manual processes are ineffective for your company's workflow.
That's where you start thinking about automation. Process automation permits you to save time and money and increase work efficiency in the long run.
Furthermore, dedicated software can manage your core business and enhance interaction between purchasing, accounting, and finance departments.
Secure your Data
The growing number of cyber-attacks is hurting both small business owners and consumers. They can cause significant damage, from loss of reputation to loss of value.
Importance of Custom Software Development for Small and Medium Businesses
After calculating how much profit a company can make by outsourcing custom software development, let us understand its importance in small and medium business types.
We all breathe technology – from consumer products, entertainment, transportation, communications, and more. And this motivates small and medium-sized businesses to take advantage of this technology. Presenting your business in an already saturated market can be dangerous but maintaining relevance and competitiveness through technology is always one step ahead.
The dilemma of making the most significant business decision is to get what most of them use or get a custom solution. This technology has benefited companies by providing open-source solutions that are readily available for implementation. However, as your business expands, it may reach a point where the readymade software you use is no longer suited to changing and growing needs of customers. Having a custom software solution can be the best investment, especially if you are making plans by keeping your business prospects in mind.
It is no longer the case that using an open platform loses your growth potential.
Take the example of customer service. Everyone knows that creating your own social media account will increase the reach of your customers and, alternatively, improve your customer service support. Custom software development lets you improve the way you manage your accounts, gain insights on product or service improvements through data analysis, and have a streamlined communication channel in your growing business base.
Getting a custom software solution for the board means your business will transform with it. For small and medium businesses, the cost is one of the most critical factors that act as an obstacle in their growth. But custom software solutions are cost-effective, where businesses of all sizes can see growth over time and accommodate every change per business needs. To leverage the full benefits of custom software solutions, connect with an experienced custom software development company. Also, if you have any project in mind or looking for a custom software development company, feel free to share your requirements at contact@integrativesystems.com, and someone will connect will you soon.