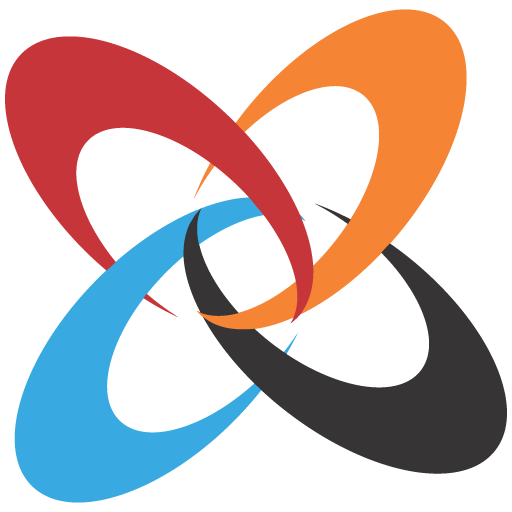 We hope you enjoy reading this blog post.
If you want Integrative to handle your IT challenges, click here.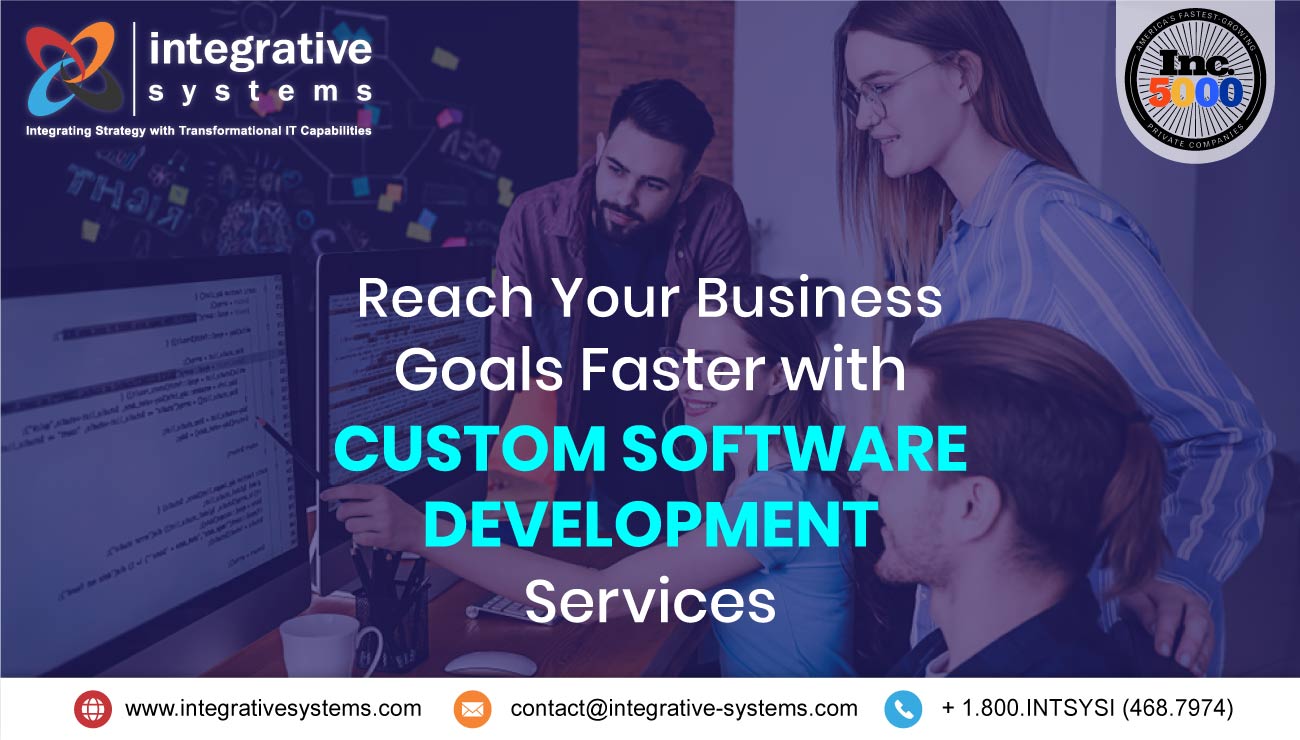 Achieve Your Business Goals Faster with Custom Software Development Services
Custom software or simply bespoke software or tailor-made software is developed especially to solve specific problems within an organization. Unlike, other off-the-shelf software, they are not developed for the mass market and do not fit a general need. Custom software is designed for specific preferences and according to an organization's requirements. In a nutshell, custom software development service is designing, building, integrating, scaling, and upgrading existing software to address specific business needs. The custom software development process goes through several different stages to get the final version ready for use and ensure robust functionality.
Why Custom Software Development Services?
In the digital economy, every company faces this question – whether to rely on a pre-configured product or take advantage of a custom application development company. For every business, it is necessary to understand the benefits of custom application development services. This way, it will be easy for business owners to judge whether to invest in custom software development or tie their business to existing cookie-cutter software. Below are a few benefits of having custom software developed for your company:
1. Better Personalized Solution
With custom software, you will be able to add features as per your needs. Whereas, in an open-source, you will not get this opportunity to add personalized elements to your software. Such additional benefits of custom software development services can quickly help you in the growth of your organization.
2. On-demand Updates
When you have a custom application development company on board for your business, you can quickly get on-demand services. Moreover, you will always get instant support from developers. This will make the software more efficient to satisfy your personalized requirements. Furthermore, if you have a big team and need efficient software onboard, to manage all tasks and plans, custom software is a must for you.
3. Instant Technical Solution
With custom web application development services, you do not need to wait for days to get a solution to your technical queries. As with tailored software, you will always get an expert team of software developers on board, who can easily aid you with your software questions. Moreover, such quick and efficient technical support can save your time and help in effective time management. So, it can be concluded that if you need 24/7 software support, you should go for custom application development services.
4. Easy Management
A vendor serving custom software development services can easily aid businesses in managing projects and teams. Customized software has specialized quality to cater to the needs of business especially. Moreover, with customized software onboard, team members within the organization can manage their tasks and track their progress. This will also help businesses in getting more organized. Custom software development services are an irreplaceable part of your business process as it can assist you in managing teams and projects proficiently. Moreover, with custom software development services, you will get on-demand technical assistance.
In case you are looking for the right custom software application development services to take your business to the next level, Integrative Systems can help you achieve your goals. We build custom software as per your business needs. Custom software development is the best choice, as you will be able to achieve rapid business growth and connect with your customers/channel partners through a new and digitized channel. Whatever your business requires, Integrative can make it possible. Suppose you are in phase to develop a new website/app for your business or want to customize the existing application, custom application development services from Integrative is here to provide custom software solutions, as per your business needs. The software development competencies from Integrative Systems are not limited to only one or two platforms, but we are capable of providing services on legacy application such as AS400, RPG, COBOL as well as latest and more frequently used applications based on .NET and PHP. Moreover, the company has multiple domains & verticals and top-notch technology team on board. The developers at Integrative Systems have years of experience and have developed several applications for various top-notch clients and other small and medium enterprises, to help them solve a business problem. Integrative Systems have expertise across multiple verticals to provide custom software development services that are technically superior and commercially viable. We are one of the best custom application development companies. And we are known for optimizing cost and time, and quality of business process with our top notch web and mobile application development abilities.
Custom Software Development Services that We Offer:
1. Web Based Application Development
At Integrative, we can develop cloud-based SaaS as per the latest technology and other best practices that allow our clients to deploy the software quickly.
2. Mobile Application Development
We have a proven mobile app development process onboard, and we design a mobile app with cutting edge technology.
3. Desktop Application Development
Using top-notch technology, Integrative is the leader in providing top custom software development services and building application with the same enthusiasm that can be easily deployed to Microsoft and iOS operating systems.
Integrative Systems can Help You to:
1. Reach Your Vision
Avail your custom software development services with us, and we will shape your concepts and test theories that will transform your ideas into productive results. At Integrative systems, we can also put your vision through its paces to get real business value.
2. Innovate and Compete
Our experienced and expert R&D team is capable of designing strategic solutions, even for the most complex projects. We are an expert company when it comes to harnessing innovative technologies for quickly evolving markets.
3. Maximize your Efficiency
At Integrative, we will help you automate your business processes to use your resources in the best way possible. Once you have described your requirements, we'll take full responsibility for the project's delivery as per your business needs, and you'll be able to concentrate on your core business.
4. Speed up Delivery
The team responsible for custom web application development services will deliver projects to you speedily and cost-effectively, even in challenging deadlines. We have more than three decades of experience and a tried-and-tested delivery framework and a successful track record of on-time project delivery.
5. Future-proof your Web Applications
The continuous integration process enables you to check changes frequently and seamlessly across multiple platforms and suggest changes if needed.
6. Ensure Operational Resilience & Agility
Using IBM, Microsoft, Cloud, and RPA technologies, we will create digital ecosystems that are operationally resilient. This will help you adapt your business process quickly as per the market standard. Through a meticulous business analysis process, our development team can design a tailored, cost-effective technology solution.
Benefits of Choosing Us For Custom Web App Development Services
1. Strategy and consulting to set the right goals
We create apps by understanding client business needs in-depth. We identify processes that can be simplified and build a technical roadmap to align with your goals.
2. The product development approach to mobile apps
Our team takes your ideas and turns those ideas into results and makes your business profitable—our customer-driven approach with proper research, designing and testing the ability to ensure engaging software.
3. Incorporate Security Best Practices
Best practices in web and mobile app testing reduce the security risks, tests possible susceptibilities, and incorporates data encryption.
The custom software development services from Integrative Systems specifically address the distinctive needs of the client's business. Our custom web app development services reinforce existing business by eliminating the use of multiple applications and converting them into a single efficient engine. We incorporate a collaborative approach in our custom software development processes to ensure that developed software is agile and fulfils existing business needs for faster ROI. If you have any other query related to our services, feel free to connect with us at contact@integrativesystems.com or call us at 1.800.468.7974 (INTSYSI)