Whenever an organization wishes to optimize the performance of its multi-tier applications, the greatest challenge is imposed by the typical tools used.
Most of these "typical tools" only give a glimpse of what is going on from either a database or CPU. These do not assess the performance from the user's perspective.
But with retail , all that changes.
Retail merchandise management system addresses this challenge by formulating a framework that monitors performance and diagnostic tools. It leverages the probes present in the system processes.
Let's understand all that a retail MMS does.
Challenges Of Using Decentralized Merchandise Management System
Having a decentralized Management System can have several disadvantages.
While the idea of a localized Merchandise Management System was created by early WMS system adopters who wanted to prevent their entire WMS from faltering, since they worried that a single mishap could lead to delayed order shipments, they relied on localized servers for their supply chain.
This posed issues like:
Immense Operating Costs
One great issue arising from a decentralized Merchandising Management System is that of high operating costs. If you run various fulfillment operations, the cost multiplies. Irrespective of whether you are self-fulfilling or outsourcing, the cost factor is always there.
Issues With Full Oversight
Working with multiple distinct locations can hamper you from having a 360-degree understanding of your inventory, sales, and operations. This will call for periodic audits to ensure the systems match and everything is in place. The process is time-consuming and requires more effort and workforce.
Inventory Management is Strenuous
With your inventory decentralized, you require more time and better coordination to manage it. This also makes SKU management difficult.
Understanding Retail MMS
As the world leader in Digital Supply Chain Solutions, retail MMS is lauded for being dynamic, cost-effective, and the simplest ERP solution ever existed.
Many retailers rely on retail MMS for their supply chain optimization and warehouse management.
Retail MMS offers integrated modules that aid in getting the best out of omnichannel retail. It uses data from product information management, purchasing/vendor cost, receiving and transfers, regular and promotional pricing, store sales/transaction audit, and eCommerce order that helps analyse the business.
Offerings of Retail
Merchandise Management
System
The retail merchandise management offers a wide range of capabilities to manufacturers, wholesale distributors, and retailers worldwide.
The simplification of the supply-demand solutions is done by the features/offerings of the retail merchandise management system, which are:
Software Architecture and Cross Application Solutions
The enterprise architecture of the retail merchandise management system works on the IT deployment and management capabilities, including information security, transformation management, and common UI. It works across multiple applications, when needed.
Operation And Sales Planning
With the retail 2008 feature of the S&OP Workbench solution, you can get a consensus on the demand forecasts and the product mix, pricing, and promotions. These can be done using the demand review tool of retail. Using the supply review tool, you can model capacity, resources, and costs needed concerning the demand forecasts.
There is a financial analysis feature that gives analytical tools to estimate the economic effect of the S&OP plan. Additionally, there is also a product management review feature that tracks the whereabouts of the products and, consequently, helps launch the new products.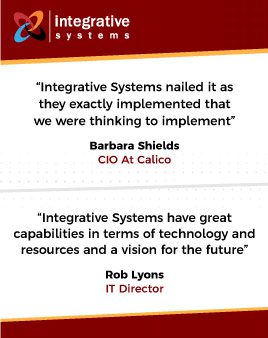 Need A Company with Similar Expertise, For Your Retail MMS Software?
Looking for someone to manage your supply chain solutions?
A services provider with transparent business policies?
An expert in solving technological and strategic business issues.
Contact Us 
Demand Management
Retail MMS offers a forecast solution that works with a best-fit method and has flexible structures that support various hierarchies over products, channels, and locations. The forecasting and statistical modeling provide many input sources.
The feature of supply chain management collaborative forecasting sits well with the sales forecast for both the internal and external stakeholders.
The feature of demand shaping helps in promotion and event planning. It also collaborates plans with forecasts and estimates the demand shaping effectiveness. The fulfillment of orders is tackled by retail order optimization and retail Order Promising.
Supply Management
For the planning of mid-term and long-term sourcing decisions, the network design components project's locations, policies, transportation modes, and product lines under the Strategic Network Planning.
The optimization features work with sourcing, production, and inventory.
Under the Distribution Planning of retail, also called the retail Fulfillment, the following are enabled:
Planning and Management for Multi-level Replenishment
Finished Goods Allocation
Forecast Consumption
Dynamic Deployment of Inventory
The features of Inventory Replenishment using retail Advanced Warehouse Replenishment, retail Advanced Store Replenishment, and retail Allocation offers software solutions that help in overall replenishment.
In addition to that, the Vendor Management Inventory or the VMI restores the customer inventory based on stock and sales data. The data is typically sent to the inventory supplier or the business partner.
Using the feature of Procurement Management, you can manage the purchasing agreements, interfacing with the ERP systems, and the procurement workflow and processing alerts.
Transportation Management
The planning capabilities of retail merchandise management include:
Least Cost Analysis
Multi-modal Options
Service Levels Optimization
Zone Routing Optimization
Carrier Selection
Multi-Stop Optimization
Cross Docking Optimization
Load Optimization
Within Dispatch, the main software functionality relies on the load, pickups, models of transportation, and route optimization. The dispatcher is endowed with the following performances:
It can assign carriers to the routes
It can produce the documents of shipments
It can generate EDI transactions.
One thing that is constant throughout the shipment lifecycle is its visibility.
Under the Freight Charges and Settlements includes a repository of carrier contracts that work on all the distinct modes of transportation, along with the functionality to estimate charges. The validation of the charges is against the services.
For Fleet Management, the optimization of a combination of private goods and common carriers is done.
Retail also provides Collaborative Planning, Forecasting, and Replenishment (CPFR) standards.
Warehouse Management System
Last but not least is the Warehouse Management System offering of retail. This offering is newer than its counterparts.
Retail warehouse management helps manage the warehouse facilities through extensive minute transaction processing, advanced storage, and accurate selection strategies. It also has specialized task management and integrated labor standards. All of these contribute towards good quality customer service.
With the design supporting easy transition between innovation shifts, the system provides features that salvage automation through reconfigurability and innovation.
Retail WMS Key Features
The key features of retail WMS include:
Cloud or SaaS deployment options reduce the TCO and offer better speed to value.
UI that is based on buyer persona and mobile-enabled.
Robust task management
Highly configurable workflows and personalization of solutions without customization.
Control and support of an extensive array of automation.
Collaborated labor productivity and profitability via engineering standards via a unified commerce context.
Standardized APIs to easily integrate OMS, Logistyx, and Centiro for supporting unified commerce fulfillment.
An Overview of the Benefits
The benefits associated with the retail Merchandising Management System or Warehouse Management System are plentiful.
Some of these are:
Retail WMS is optimized to conduct direct task management procedures. The functionality is such that it aids in streamlining all the processes to do more work without hampering the quality of output.
It helps in cutting down on non-productive time.
Retail WMS enhances inventory accuracy, visibility, and rotation. This rules out lost, damaged, and obsolete inventory.
It also optimizes the speed of workflow, accuracy, and reliability. This enhances productivity and cuts expenses.
The TCO is reduced due to the cloud-hosting of retail WMS, and the speed-to-value option is fastened.
With an easy-to-use, configurable workflow, retail WMS also offers extensive ability to personalize solutions.
Since the technology is hosted on the cloud, several automation is supported. There is a unified commerce context, through which the software places a premium on integrated labor productivity and profitability.
Get Retail Support with Integrative Systems
With the promise of delivering a user-friendly experience and customizable system that needs no special hardware, retail Merchandising Management System is the answer to all your supply chain woes.
At Integrative Systems, we provide retail MMS support services. We have an experience of over 20 years in implementation, support, and enhancement. Moreover, we also offer add-on solutions to increase your existing retail functionality for higher operational efficiency and ROI.
Reach out to us by sending us a word at – [email protected] and someone from our team will revert you at the earliest.