Are you looking for retail system software to improve your company's business operations?
With yearly profitability of one billion USD, the retail system has been a top global supply chain provider for the past three decades.
It enables businesses to increase their potential to streamline, implement, and carry out their merchandise management better.
It does so via forecasting and shaping demand, executing orders more effectively and efficiently, and enhancing customer experiences and engagement.
Let's understand what exactly retail system is and how it can streamline your workflow processes with its robust features and remarkable benefits.
What Is Retail Merchandise Management System?
Retail merchandise management system is a complex, real-time merchandise management software that expertly manages real-world breakdowns. It does so to help boost the overall performance and increase the competitive edge. This system enables businesses to survive in an ever-changing environment that is hyper-connected and omnichannel.
Retail MMS does so by giving companies the ability to quickly respond to changes, optimize, and execute the appropriate inventory in the right place and at the right time. Users of retail software gain greater flexibility, real-time response, and the ability to handle complicated merchandise operations more effectively.
The merchandise management system offers a centralized tower for each job, resulting in a compelling user experience. This enables users to deal with the most important issues in real-time while still keeping tabs on their day-to-day operations, resulting in optimum user productivity.
Role-based flexibility ensures that users may respond to business demands in and out of the facility without being tied to a workstation or RF device. This powerful technology also features in-store selecting and dark-store functionalities for managing retail e-commerce merchandise management operations successfully.
This improves the omnichannel experience for shoppers and enables the buy anywhere, fulfil anywhere, and return anywhere structure that retail customers expect.
Features of Retail System Software
Here are some of the fundamental functionalities that are included in the suite of retail system software:
Inventory Control and Procurement
This function comprises purchasing and inventory, generates purchase orders, performs basic distribution, and stores physical inventory.
Retail system software extensively uses inventory transactions, and each operation can be thoroughly monitored or audited. It also supports physical inventory counts on a store basis, with each merchandise maintaining its own inventory function for cycle counts.
Purchase Orders can be pre-distributed (pre-allocated) or post-distributed for single or several locations.
Stock balances are sent into IDEAS and can be tracked from there. Certain transactions, such as inventory balancing, purchase order generation, promotional pricing, and action support, can be created and sent back to MMS.
There are over 30 different types of transactions. IDEAS also has a strong focus on sales and inventory analysis. MMS feeds more than 20 categories (datamarts) in addition to flash sales reporting.
Buyer's Workbench
Buyer's Workbench is a set of MMS functions that deal with purchasing and receiving. It comprises color and size grids, distributions, pre-packs, PO reservations, items, style, and SKU release and maintenance.
The movement of merchandise between stores and distribution centers/merchandises is facilitated through transfers.
It manages sales and inventory down to the UPC and SKU level by color, size, and dimension. These can be assessed either collectively or separately. Transfer orders, open orders, as well as in-transit merchandise will be displayed in the On Order category.
Vendor Management
Vendors are managed in MMS through the Accounts Payable module.
Furthermore, the Purchasing module enables a sophisticated degree of allowances, discounts, or cost allowances to aid in the costing of landed expenditures such as freight.
Receipts and basic vendor compliance are monitored, and credits for shortfalls, damages, and so on are tracked and included in invoice matching seamlessly. Invoice matching can also be done at the invoice or line-item level.
It combines sales and inventory by the primary vendor in order to measure vendor profitability.
Merchandise Receiving, Allocation, and Replenishment
When the store POS is not used for this purpose, or when automatic (assumed) receiving is implemented, receiving is used.
If more than the basic capabilities is necessary, many retailers pick the paid Suite, which provides complex allocations.
Beyond the conventional minimum/maximum, Automated Replenishment provides a multitude of options. Item velocity and sales profiles are also reasonable alternatives.
Distribution Center Management
The logistics system is called Distribution Center Management. It comprises scheduling inbound shipments (from ASN), receiving, holding, packing, and shipping. A cycle count tool is also available to help with inventory counts.
The module offers advanced operations such as cross-docking and has different types of picking and put-away, such as carton or pallet manifestation, as well as storing or distributing merchandise without the need to transport it to a holding zone. On most functions, the merchandise completely supports RF.
Price Management
This module contains Cost Management, and it operates in a similar manner.
Markdowns/markups are tracked throughout the system, and events are created and issued to adjust permanent prices at POS.
As overrides, prices can be modified at the store or pricing zone level, chain-wide, or any combination of the two.
Promotional Management
This works in collaboration with Price Management and enables a variety of complex pricing schemes to accommodate deal pricing, such as:
Buy one get one free
Quantity ends
Multiple dates
Quantity breaks
Mix/match
Color/size/dimension overrides
Price multiples
Promotions are events with expiration dates, and once an event has ended, the price at the POS resets to its usual, permanent price.
Financial Control
There are General Ledger, Accounts Payable (with invoice matching), and Accounts Receivable operations available. There are various benefits to adopting this fully integrated but simple financial accounting tool.
Benefits of Retail Support
Retail Merchandise Management optimizes every move, from the moment an inbound shipment enters your gate until the moment an outbound shipment departs.
This results in more agile, effective distribution operations with lower costs and a higher return on supply chain investment.
Here are some of the benefits of retail support to optimize your business:
Increased Automation
With the assistance and power of the retail merchandise management system, you can incorporate multiple technological solutions. You can streamline all the tedious operations to save time, effort, and money.
You can see to it that all resources are directly aimed at strengthening the business model rather than managing all inefficiencies in merchandise management.
Optimize Business Operations
The retail merchandise management system uses strategic techniques to manage merchandise operations. The basic feature of the retail system software is to eliminate inefficiencies and bottlenecks in the daily process while also streamlining all operations.
More work could be accomplished by your workforce and the technology involved in managing all day-to-day merchandise management with efficient and effective streamlining of all activities.
To speed up the workflow, the retail merchandise management system will save any non-productive time and redirect it to more productive tasks.
While speeding up the procedure, there is no sacrifice in the quality of the ultimate product. As a side benefit, with the addition of retail support, you will not have to worry about your reputation.
Reduced Ownership and Operational Cost
One of the most advantageous functions of the retail system software is that it allows for a reduced overall cost of ownership.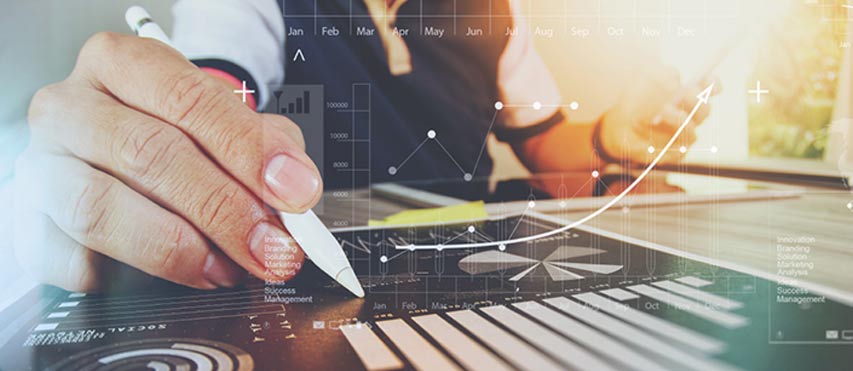 The retail MMS is cloud-hosted and deployable. Migration to the cloud can help you upgrade your merchandise without interfering with your existing infrastructure.
When compared to other stiff products with on-premises choices, this will also help you clear up external disk space. With retail support, you will also have additional flexibility.
All these benefits add up to lower deployment and operating costs for a dedicated retail merchandise management system.
Boost Efficiency
With retail support, you can increase the efficiency of all involved workforce and advanced technologies in all the operations of your merchandise management.
It includes qualities that can help you reduce merchandise management costs while also improving the efficiency of your organizational workflows.
With the help of the retail merchandise management system, you can manage your whole supply chain with better reliability, accuracy, and faster production efficiency.
Once you have management control, you will be able to close all the gaps in your current merchandise management process and increase productivity.
By now, you know and understand the many features and benefits of retail system software. Let's lead you to a retail merchandise management system company that can help you scale your business.
Integrative Systems Can Help Optimize Your Business Operations
Do you want to mitigate merchandise inefficiencies, boost staff efficiency, and increase customer satisfaction?
If so, Integrative Systems can assist you in optimizing your company's business operations.
Integrative Systems offers customers the finest level of retail support resources in the industry by bringing:
Retail domain experience
Available project managers
Business analysts
Application-savvy developers
We have over 20 years of experience with Retail MMS implementation, upgrade, and support at Integrative Systems.
Furthermore, we provide several add-on technological solutions that can be effortlessly integrated with your existing retail support functionality. These integrations will enhance efficiency, productivity, and profitability for both your physical and digital enterprises.
Contact us today at [email protected] for retail support services to optimize the productivity of your business operations.