In the modern digital age, many companies face the commercial challenges of hiring less or unproductive employees. Moreover, the crisis caused by the Covid-19 pandemic has encouraged many companies to modernize their businesses with new modern approaches like staff augmentation. Outsourcing in the IT sector is booming (in 2021 alone, the combined revenue for this model was $ 351 billion), with staff augmentation as the customized team services especially being popular. If you need any help but are confused about exactly what type of contract you need, Integrative Systems can help.
External employees are hired to fill any gaps within your existing IT team and to complete the work on time. While outsourcing has become a preferred option for many companies, you should consider experimenting with staff augmentation if you want more control over the work and on your team.
This article will paint a complete picture of staff augmentation, including how it works and how you can start implementing them.
What is Staff Augmentation?
Scaling up is an approach used in project development that involves hiring external experts for a limited period to accelerate the process and save time/cost. The project is then developed in-house, allowing the company to control its flow and better integrate temporary staff.
This system is sometimes called a distributed team, but other common names include team expansion and business growth. Due to the term's ambiguity, we recommend discussing the finer points of cooperation with your IT service partner before making any assumptions or signing any document.
Let's understand this with an example –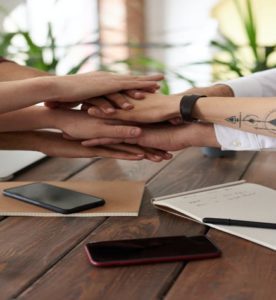 There is a company that aims to hire Angular Developers. Their local market is a little dense, with some angular professionals demanding high salaries. But they want an affordable candidate, and they are reluctant to hire from a freelance website.
So, what should they do?
They should find a partner who already has several specialists. They need to make sure that the candidate is qualified enough to fit in the team, sign some documents, and speed up! This way, they can hire several new specialists working in their team now. And when developers are not needed, they can easily be dismissed anytime.
Benefits of Staff Augmentation
Staff Augmentation offers several benefits to your company, including:
Flexible Workforce
Staff augmentation can help you reduce staff over a slower period and bring in extra hands as needed. This enables you to balance your appointment costs and the workload you face at any time.
Reducing Overhead Costs
Staff augmentation provides a cost-effective way to fill the void of skills in your workforce without the expense associated with hiring a full-time employee.
Easy Talent Management and Control
By controlling the key functions of your employees, your company can assign tasks to the right resources at the right time.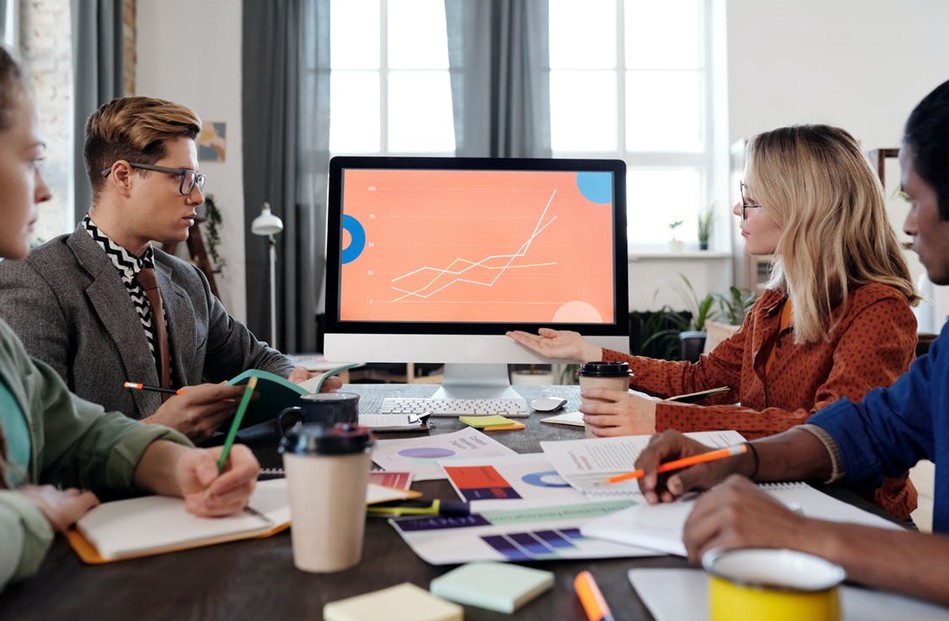 How Does the Functioning of Staff Augmentation Works?
What does it mean to increase the headcount for the day-to-day work of your IT department? Much depends on the type of consulting company you choose and how it operates.
At Integrative Systems, for example, we select clients who want to work directly with talented and experienced professionals. Employees assigned to your business are dedicated to you. You can also direct them as part of your in-house team and fully connect them to your project management system.
Here's how our system works:
We adapt programmers to jobs based on your needs and budget.
We show you various options to choose from.
You interview the choices and choose the team or just one developer for you.
You work directly with the programmer, as if they are your in-house employees, handling daily tasks, reporting, and project management.
Types of Staff Augmentation
The meaning of "Staff Augmentation" may vary according to the definition of each company and project.
In general, we define it as an arrangement for the long-term provision of IT services between a customer and an outsourcing company, billed as an open monthly invoice. The difference between outsourcing vs. out staffing is:
Classic Outsourcing:
This is the perfect option for clients who want to hire dedicated software developers. Here you will work directly with the project manager, not with the developer. You will still have a true developer, but a manager will be present to manage the schedule, reports, and billing. This means you don't have to think about how to hire offshore software developers.
Staff Augmentation:
The characteristic of this long-term arrangement is that you outsource the members who report directly to you and behave like your in-house employees. This is the right choice for technical and engaging leaders who need to give daily guidance. Many people report that this type of arrangement is the best in both worlds. Staff augmentation business can be customized as per business needs and without disrupting the day-to-day performance of the department.
Types of Outsourcing Policies
The true definition of staff augmentation is when you hire outsourced employees for the long term (more than 5 months).
These employees come into your team and are no different from other members of your team; they work off-site. They attend your meetings. They are part of your overall departmental strategy and are included in your project management dashboard.
But they are employees of your IT consultant and therefore not part of your HR or benefit programs. You pay them a monthly fee, and your consulting company will take care of the rest.
For companies looking for a long-term consulting relationship, there are several ways to do this, namely:
Hire Nearby Consultants:
Most companies prefer to work with nearby IT consulting companies, so the developers they hire can work with their IT staff in their offices. Others do not require full-time outside developers on-site but still prefer to hold face-to-face meetings. This type of employee turnover works great when you can afford a local consultation rate.
Nearshoring:
If you hire an IT outsourcing company near to your home or office and within your time zone, you can define the staffing strategy as "nearshore." Common time zones and languages can make this an attractive option for you. But again, finding talented professionals is always difficult.
Offshoring:
When you fully open the offshoring option, you will have many development resources available. Be it in .Net development services or for custom software development services. And don't assume that the developers you hired won't be able to speak English or work for you during business hours, as they are proficient enough in multiple languages and ready to increase their working hours.
The Future of Staff Augmentation in Organizations
Staff augmentation in the workplace is a growing trend; companies use this method to create a sustainable and flexible team and enhance talent.
But still, you must be thinking, what is the future for staff augmentation?
The business world is still reeling from the Covid-19 pandemic. Virtual work environments are another form, and thousands of workers who lost their jobs during the economic downturn are turning to become augmented staff members. At the same time, companies recognize the new talent in processes such as training and engagement. Together, these factors paint a bright picture for the future of staff augmentation.
Conclusion
By now, you must have understood what staff augmentation means to your organization. If you have any confusion or queries, we'd love to help you identify how staff augmentation can benefit your business. For more details, connect with us by sending an email at [email protected].