Nowadays, every tech business is competing with one another to reach the top. It is because the level of competition in the IT sector is increasing tremendously.
Therefore, if you want to retain your competitive edge and stay ahead of the competition, you must:
Have top-notch products and solutions available
Deliver maximum efficiency
Offer the best deals possible
Leverage data more effectively than anyone else
Adapt to evolving customer preferences and market conditions
Microsoft provides companies with a huge range of tools and services that aid in sustaining and enhancing efficiency. However, when it comes to achieving success, one of the most critical factors is knowing how to use each of these resources.
Working with companies that specialize in Microsoft consulting services ensures that you leverage tools as efficiently as possible.
Let's understand what exactly Microsoft consulting services are, how they can benefit your business, and which Microsoft tools you can get consultation services for.
What Are Microsoft Consulting Services?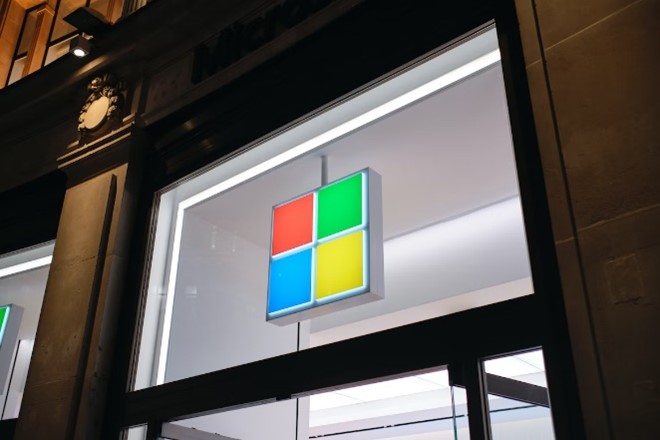 Microsoft consulting services (MCS) are agreements that are project-based for the provision of services associated with the planning, development, and implementation of solutions that increase the value that clients get from their investments in Microsoft IT.
These agreements include services in digital strategy, planning, upgrades, architecture, migration, implementation, software development, and data insight solutions, all based on Microsoft products and technology.
Microsoft consulting services are provided by consultants and digital advisors. Their responsibility is to assist businesses in implementing and using Microsoft services, products, devices, and software in order to solve, conceive, and comprehend new business prospects.
What Are the Duties of a Microsoft Consultant?
A wide range of duties are frequently assigned to Microsoft consultants, and these duties may include:
Documenting the needs, aims, and aspirations of clients after conducting interviews with them
Searching for new business prospects by conducting research on relevant technology, market trends, and industry advancements
Taking charge of initiatives from beginning to end, including planning, organizing, and managing budget
Advising clients on matters such as software solutions, computer hardware, networks and connectivity, security, and disaster recovery planning
Making development plans that outline important steps in the procedure
Reviewing current systems to evaluate their safety and reliability and detect any potential security vulnerabilities
Recommending new methods or technology that could increase operational efficiency or effectiveness
Preparing reports on findings and delivering them to management
Benefits of Hiring Microsoft Professional Services for Your Business
1. Leverages Microsoft technology to resolve business challenges
One of the primary benefits of using Microsoft consulting services is that they help organizations develop corporate business solutions.
Microsoft consultants have experience working with clients and businesses across a range of industries. This includes a wide range of businesses, such as retail, manufacturing, and banking.
You can rely on them to discover and implement solutions created to specifically address the needs of your business. You can successfully supply the whole line-of-business apps by working with a reliable company that offers Microsoft professional services.
Both your financial situation and your goals are met by this option. After deployment, the majority of companies also provide assistance and support services.
2. Access to Microsoft product technology experts
Microsoft is one of the most eminent and powerful organizations in the information technology industry today.
Microsoft is constantly at the forefront of cutting-edge corporate technology, offering anything from basic solutions like MS Word that can be used every day to advanced tools like SharePoint.
Although advantageous, this also makes it more difficult to keep up with new business tools and emerging trends.
However, a company that provides Microsoft consulting services offers its expertise in Microsoft's tools, technologies, and products. This comprises a variety of Microsoft products, including:
Microsoft 365
Microsoft SharePoint
Microsoft Teams
SQL Server
Power Platform
Mircosoft Azure
Power BI
3. Utilize Microsoft's cloud-based applications and services.
Another great reason to work with a Microsoft Partner or Consultant is the opportunity to integrate the cloud with a wide range of online MS tools and solutions.
Hiring Microsoft SharePoint consulting services is a smart way to keep your team in synchronization and interacting effectively. You can also leverage other tools by hiring Microsoft 365 consulting services.
With Microsoft 365, you can access all your favorite apps, including Word, PowerPoint, Excel, and more.
4. Provides flexible consultation options
Businesses need to be flexible and use effective procedures to stay relevant. In an industry like this, using a long-term contract could complicate operations, particularly if you just infrequently use a few services.
To avoid such complications, all you require is a Microsoft consultant who can provide flexible contracts and service options, giving you the freedom to do business how you see fit.
Accredited Microsoft consulting services providers create agreements that provide conventional materials and schedules or project-based evaluations depending on the expectations of the client. Additionally, they offer managed business solutions to anyone who needs them.
For your company, you can choose from a variety of pay-as-you-go agreements. By doing this, you'll have all the services you need without having to shell out money for other services you don't need.
5. Offers exceptional customer service
A reputable Microsoft Consulting Services provider offers top-notch customer service. Every team member is committed to delivering results based on your particular business requirements.
Businesses need to plan regular meetings, consistently share client feedback, and generate reports giving changes in order to receive the best level of customer service and experience.
Additionally, you must communicate with a key point of contact who is acquainted with your team, workflows, and organizational goals.
6. Uses custom app development
For almost all business needs, Microsoft has a platform or application to meet them. If, however, no Microsoft app satisfies your requirements, a Microsoft expert may be able to help you create one.
For your specific business requirements, services like .NET, SQL Server, or Azure can be simply customized. But it could be more challenging than you believe in using a custom app internally or independently.
However, Microsoft consultants can assist you if you currently have a customized application that only requires a few small updates to add more value. They create customized SharePoint solutions, such as DSFX, apps, and add-ins.
Microsoft Consulting Services: List of Technologies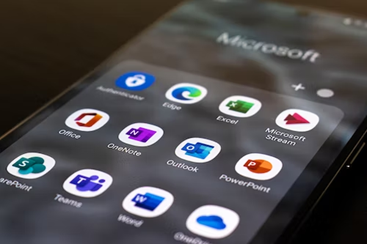 1. Microsoft Power Platform
The Microsoft Power Platform is a robust set of applications that enable you to automate business processes, analyze data, develop solutions, and create virtual agents.
2. Microsoft Power Apps
Power Apps is a service-oriented tool that is used to create bespoke applications for your company. It streamlines the process of creating business applications and enables both business users and software developers to create unique native, web, and mobile apps.
3. Microsoft Power Automate
With the aid of the tool Power Automate, you can automate the process of synchronizing files, receiving notifications, gathering data, and more across your favorite applications and services.
4. Microsoft Power BI
Power BI is a business intelligence-focused interactive data visualization software application developed by Microsoft. This tool is a component of the Microsoft Power Platform.
5. Microsoft Power Virtual Agents
With the help of Power Virtual Agents, you can build robust AI-powered chatbots that can handle a variety of activities, from answering frequently asked queries effectively to holding in-depth conversations about complicated problems.
6. Microsoft 365
Microsoft 365 includes software-as-a-service products for corporate environments such as Skype for Business Server, hosted Exchange Server, and SharePoint. It also offers subscription options that permit access to the Microsoft Office software suite for the duration of the subscription.
7. Microsoft SharePoint
Microsoft SharePoint is a platform for collaboration and document management that aids in the management of documents, archives, reports, and other content that is essential to a company's business operations.
SharePoint is used to monitor analytics, configure basic workflows, modify content and site structure, add and remove websites, and activate and deactivate product features.
8. Microsoft Teams
The purpose of Microsoft Teams, a collaborative workspace included in Microsoft 365/Office 365, is to increase worker productivity through a unified set of tools. It serves as a central hub for collaborative teamwork, office conversations, video calls, and document sharing.
9. Microsoft SQL Server
Microsoft created and marketed a relational database management system (RDBMS) known as SQL Server. The main job of a database server like the SQL Server is to store and retrieve data utilized by other software applications.
10. ETL Development
Any system that processes data must transfer information out of storage and modify it so that it may be used by either humans or machines. This is known as the Extract, Transform, and Load (ETL) process. It is one of the vital aspects of business intelligence.
11. Azure SQL
An integrated component of Microsoft Azure, Microsoft Azure SQL Database is a managed cloud database. Without human input, it handles the majority of database maintenance tasks like monitoring, patching, backups, and upgrades.
12. Business Intelligence
Microsoft Business Intelligence (BI) is a set of tools and products that can be employed to analyze, monitor, and plan your business through the use of dashboards, scorecards, management reports, and analytics.
13. SSAS, SSIS, and SSRS
SQL Server Analysis Services (SSAS) is a business intelligence solution by Microsoft that uses data mining, reporting, and online analytical processing (OLAP) to make data work for your business.
SQL Server Integration Services is known by the acronym SSIS.
The capability of SSIS to migrate and transform data is one of its main strengths.
SQL Server Reporting Services is known by the acronym SSRS.
It offers the resources required to build reports that will help you understand and analyze your data.
14. Microsoft Development
MS-Stack development is made up of layered structures of various services or components that are used to build software applications using Microsoft's tools such as .NET, CRM Dynamics 365, Dynamics CRM, Azure, SharePoint development platform, etc.
15. Microsoft Azure DevOps
Azure DevOps offers developer services that enable teams to plan their activities, collaborate on writing code, and develop and launch apps.
In order to create software, project managers, software developers, and other stakeholders work together in a collaborative environment supported by Azure DevOps.
16. .NET Development
.NET is a cross-platform, open-source development platform that can be used to build a variety of software applications. The Microsoft-designed platform enables the development of mobile, desktop, web, IoT, and other applications using a range of libraries and programming languages.
17. Microsoft Azure Cloud Platform
More than 200 products and cloud services comprise the Azure cloud platform, which enables you to develop innovative solutions to address current problems and forge the way for the future.
18. Windows Server Administration
Windows Server Administration is a complex field of computer networking that covers server installation and configuration, Active Directory and Group Policy, server roles, storage, file, print, and web services.
It also includes virtualization, application servers, performance, remote access, troubleshooting, and reliability.
Hire Microsoft Consulting Services from Integrative Systems
At Integrative Systems, our goal is to ensure that you get the most out of your corporate investments and receive supreme customer experience throughout your journey with us.
Microsoft is recognized as one of the pioneering software companies in the world, offering a wide range of products and services. Therefore, there's something for everyone, and Integrative Systems has you covered.
If you're looking for Microsoft products that you wish to leverage to meet your business requirements, Integrative Systems is undoubtedly where you'll find them.
By providing more than simply customer support and maintenance, we work hard to ensure that our customers reap the most benefit from their investments.
Along with professional consultants, we provide opportunities for ongoing training and education.
So, if you're seeking Microsoft products and services from a certified Microsoft Partner, contact us today at [email protected].