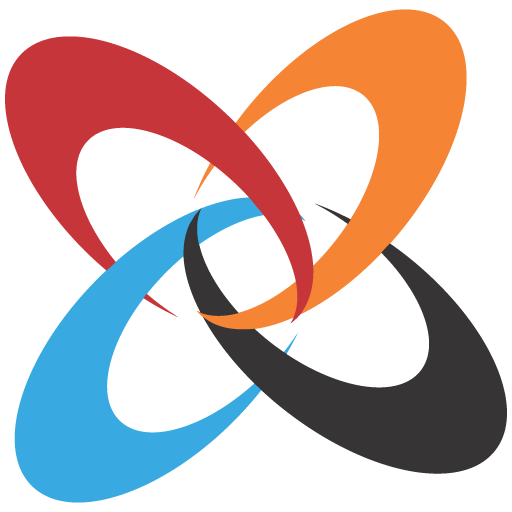 We hope you enjoy reading this blog post.
If you want Integrative to handle your IT challenges, click here.
14 Latest .Net Developer Tools To Help you Code Better in 2021
Are you a .net developer looking for the latest .net development tools?
Time to Read – 6 min, 36 sec
Summary
Are you a .net developer looking for the latest
.net development
tools? Here are the top 14 .Net developer tools to code better. Stackify Prefix, SQL Multi Script, LINQPad, TeamCity, Octopus, Chocolatey, NCrunch, NuGet, NUnit, OmniSharp, JetBrains Rider, ReSharper, Microsoft Visual Studio, Microsoft Web Platform Installer. To learn more about the useful tools in .NET, you can ask experts from Integrative Systems and know which tools they consider the best.
Developers use the .Net framework all around the world. It means that the number of available development tools will only grow in the future. But there are so many tools available that look and work similar, so it is a bit difficult to make a choice, especially if you are a newbie in the technology domain. For the entrepreneurs and dot net developers, it requires intense research to select the correct tool for their development project. To help them select the best tool for.Net developers, we have listed the most common and efficient tools that every .Net developer should be aware of. From a .Net programmer perspective, these tools make it easier for developers to fulfill many of their routine software development tasks. These tasks include measuring code quality, fixing errors, and other jobs related to software application development.
Struggling to find experts for your .net applications?
Let us know how we can help YOU
Have a look at some of the best .Net Developer Tools in 2021.
01. Stackify Prefix
A prefix is a code profiler tool from Stackify, and it runs in the background when an asp.net programmer runs his applications. The Microsoft web developer tool captures all the requests and provides a detailed report of all the events. The tool can also troubleshoot web requests that are slow and find slow queries.
he best way Stackify Prefix can be used is to view application logs and add the correct log appender (log4net, NLog, or Serilog) to your project.
02. SQL Multi Script
SQL Multi Script comes with various features that assist you in change management across the SQL servers. Whether you want to fetch data from multiple databases or deploy a script, SQL Multi Script will help in completing the process and save your valuable time by reducing the unnecessary steps.
03. LINQPad
LINQPad is a secure platform where you can test your queries, .net programming, or any other basic program (C#/F#/).
04. TeamCity
Teamcity is an integration tool written in JAVA. It supports building and implementing different types of projects. It was created by Jet Brains. Furthermore, TeamCity is a commercial tool, and it is commercially licensed.
05. Octopus
Octopus is the only Microsoft web developer tool for .Net developers that manages the release and deployment of software. It's a deployment tool, and it takes the .net programming packages generated by the .net software developer and deploys them on various platforms like (Windows, Linux, Azure).
06. Chocolatey
Chocolatey has the most significant only registry of Windows packages. As a result, Chocolatey can summarize everything needed to handle asp net programming and software projects and deploy them in one place by wrapping installers and executables into one compiled package.
07. NCrunch
NCruch is introduced to make the coding and testing process smooth in .net application development. In case you forgot to run tests on your project, NCrunch will do it for you.
08. NuGet
NuGet is a single ZIP file that comes with .nupkg extension and contains compiled codes and a descriptive display comprised of information like the package's version number. .Net developers share the codes to create packages and get those packages published through public or private hosting agencies/companies. The consumers obtain these packages from hosts, and add them to their projects, and then implement the package functionality in their project code.
09. NUnit
NUnit is a testing framework at the unit level for .net application development. This framework is straightforward to work on and comes with user-friendly attributes.
10. OmniSharp
OmniSharp offers a wide range of features like refactoring, intelligent completion, and semantic highlighting for.net application development. In 2011, it was a vim extension, but it kicked off in 2014. The project is fully open-source and community-driven.
11. JetBrains Rider
This is a fast and powerful C# editor for .net developers and runs on Windows, Mac, and Linux operating systems. With more than 2500 code inspection, JetBrains Rider enhance your C# experience and let you write error-free codes quickly on .net application development platform.
Easy start with Unity
Rider comes with built-in Unity support. When you open the Unity Solution for the first time, it will automatically configure the Unity to use Rider as the default application editor. Then, double-tap a C# script, and the shader asset will be in front of you.
12. ReSharper
Analyze Code Quality
ReSharper offers you the code quality analysis process in C#, XAML, .Net programming languages, JavaScript, HTML, and XML. You'll get to know instantly if your codes need to be improved.
Eliminate Faulty Codes
ReSharper not only warns you about the fault in your code, but it also provides various ways to fix the issue and solve problems automatically and quickly. Moreover, in most cases, you'll get multiple options to fast fix the code.
Safely Change the Base Code
Automating the code refactoring process will enable you to change the base of your code safely. If you wish to revitalize your code or put the project in structure, you can trust ReSharper.
13. Microsoft Visual Studio
Visual Studio from Microsoft provides you with live assistance when creating a C# code with Intellisense and is a world-class Microsoft web developer tool. Some benefits include –
Improved performance for C++ files
Simplified test access
Local development with multiple common emulators
Kubernetes support included with Microsoft Azure
Top-class support to develop, resolve, and manage merge conflicts with Visual Studio.
14. Microsoft Web Platform Installer
The Web Platform Installer is a free Microsoft web development tool that makes it easy for you to get the latest components of the Microsoft Web Platform, .Net programmers, and SQL server express. The platform also makes it easy to install & run the most popular applications.
Hire .Net Developers from Integrative Systems
Finding the right resources, like an extraordinary .Net developer, is very difficult, especially when you are looking out for highly qualified technical resources. This is where Integrative systems can be of great help. You can easily hire a .Net programmer from us who can augment your software team in your company. At Integrative, we can provide you with the team that will work directly with you and without any interference. And the most exciting part is that you will be solely responsible for guiding them in your software development efforts. We have a team with many specialized skills sets such as .Net Core, SQL Server, Microsoft Azure, Angular, and other standard technologies that can be paired with modern Microsoft stack. We take pride in saying that our .Net developers are highly skilled and capable of creating enterprise-grade ASP.Net web applications. Get in touch with us to know more about our .Net programmer outsourcing services and our other .Net development offerings. We are also a .Net development company offering full-cycle bespoke .Net development services for all types of business needs.
Conclusion
.Net developers may be using many tools for .net application development and a few of those are listed here in this article. Depending upon the requirements, you can choose the best available tool for your business. The only thing that you need to keep in mind is that every .net programming tool that you use must encourage you to complete business tasks in the given time.
The critical factors for choosing the best .Net development tools for your business are – scalability, performance, code quality, code metrics, etc. You may also need a tool that can improve your overall productivity and help in .Net application testing. We still believe that no tool can replace the skill of good .Net developer, who puts his best abilities to write an optimized code right from the outset. For everything else, the tools can be relied upon
Feel free to connect with us at contact@integrative-systems.com or give us a call at 1.800.468.7974 (INTSYSI).