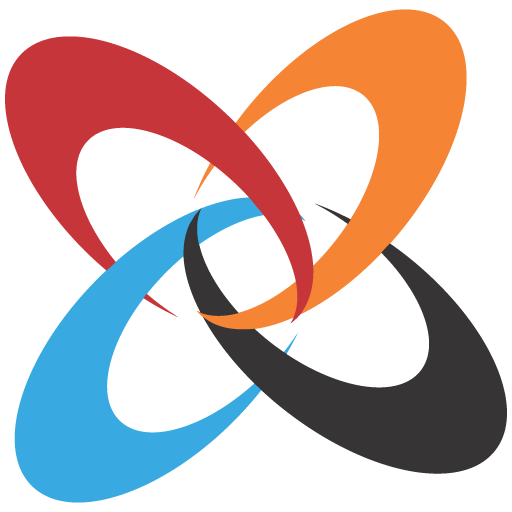 We hope you enjoy reading this blog post.
If you want Integrative to handle your IT challenges, click here.
Why Hire Highly Experienced ASP.NET Developers from Integrative Systems?
The .Net Framework is a programming module developed by Microsoft. It supports the creation and running of Windows, Windows Phone, Windows Server, XML Web Services, and Microsoft Azure applications. The Framework includes FCL (Framework Class Library), as well as an extensive library called CLR (Common Language Interoperability) in various programming languages such as VB.net, C ++, F #, and C #. Dot Net Framework provides a base class library that expands programming needs in large number of fields using programming interface, encryption, data communication, algorithms, and network communications. Hiring .net developers for your next project can be very beneficial for an organization due to its properties.
The Net Framework is one of the most popular frameworks in today's modern business world. According to a stack overflow survey, 37.4% of developers answered that they use the .Net Framework for their programming needs. Many changes have been made to the .Net Framework in the past few years.
The Latest .Net Framework
The .Net Framework has been upgraded to a version with several enhancements and additional features. If you want to take advantage of this latest version of .NET, you need to have the updated Windows 7 SPI installed on your device.
Features of .NET Framework 4.8
JIT. Improvements
Update ZLib
Minimize the effect of FIPS on Cryptography
Anti-malware scans of all assemblies
Improvement inaccessibility
Microsoft introduced the .Net Framework in 2002, and now it has evolved into a leading platform for Windows application development. Companies around the globe are hiring .net developers, and the platform is widely used by Microsoft companies and independent software providers (ISVs). The Net Framework represents the latest advancement in application development.
NET Development Services from Integrative Systems
Since its beginning, Integrative Systems has been offering .Net development services to customers worldwide. You can hire .net developers for your project according to your business needs, as the Framework is built on the Microsoft stack and its features and services are outstanding. Furthermore, it also has the availability of Azure (Natural .NET Cloud Solution) and .NET Core (a cross-platform .NET Framework).
Hiring .net developers may be hard in today's market, but with Integrative Systems, you get to work with a highly experienced team and reliable development solutions that deliver tangible business results.
Depending on the client's requirements, Integrative Systems provide a versatile model to hire ASP.NET developers to develop static and scalable websites, apps, and web applications. You can employ .net developers from Microsoft-certified companies without overhead costs to build the customized solution and grow your business.
Have a look at the services we offer:
Custom .NET development
Our .NET developers have a detailed knowledge of the Framework, and due to this, they can easily create customized .NET development solutions for your unique business and technology needs.
.NET Database Management
Simplify your database management with our team of .Net database management experts. With an automated and reliable process, your team saves time and budget.
NET migration solution
The ability to simplify the operation of our .Net services gives you a highly efficient, effective, and reliable .NET Platform migration solution at your fingertips.
Application Lifecycle Management
We can manage your existing ASP.Net application to meet the needs of rising industry standards and business requirements. We are capable of enhancing the functionality of your ASP.NET core applications by improving performance.
ASP.NET support and maintenance
Our efficient .NET maintenance and support services help you run your applications without any issues. We guarantee that you will receive instant help in all stages of development and implementation.
Net Core API Development
Regardless of the programming language, ASP.NET integration maintains data integrity across applications. We can integrate the enterprise ecosystem with CRM, payment gateway, back-end software, custom plugin, and ERP integration and customization.
Get Powerful .Net Solutions Like:
Custom CRM solutions
Maintenance and support of ASP.NET applications
Multi-Tenant Web API Solutions
SQL-C # database management solution
Develop custom applications for startups activities
B2B Portal Development Solutions
System Migration for Older Systems
Azure Cloud-based Solutions
What Services Can you Expect from Integrative Systems?
Integrative Systems has a group of skilled and talented developers who are excellent at providing network development solutions and transforming your brilliant ideas into a cost-effective web or mobile application.
We believe that teamwork is the heart and soul of our most tremendous success. So, when you hire .net developers from Integrative Systems, we make sure you focus on your business objectives and work on your idea. The .net developers at Integrative Systems have accumulated many years of experience. They are capable of providing full-cycle network development services for web, cloud, and mobile and ensure high performance.
We firmly believe in customer satisfaction and, therefore, we offer customized results-based solutions using the latest technology. Hiring a dot net developer from Integrative Systems will benefit you with a number of benefits such as:
Software and application updates, enterprise application integration, third-party API, rich experience in web and mobile development application development.
Exposure to advance Microsoft technologies such as Microsoft .NET, ASP.NET Core MVC, Xamarin, Dynamics CRM, and C #.
We have experience in creating business applications for almost every sector, like – media, retail, travel, healthcare, hospitality, banking and finance, CRM, e-commerce, e-learning, etc.
Hands-on experience in a wide range of Microsoft technology
Daily reports and uninterrupted communication via online communication channels.
The source code is always available to you.
All our programmers work in a team frame that allows learning from each other.
A large pool of skilled experts is available when needed.
Stay in touch with your dedicated .NET developer for dedicated real-time updates.
A fully simplified communication framework
Apart from the above-defined services, the cost of information technology is one of the highest costs in software development. Therefore, it is essential to build a more agile and productive network development team. Establishing an offshore .net development team with an experienced .net development company will benefit you in the long run. This team will be more productive because you can hire a highly experienced team at a very low cost. The team will be working when your local staff leaves the office. So, basically, your project will run 24/7.
Why hire .Net developers from Integrative Systems?
Microsoft .NET is considered the best coding language that enables developers to create powerful business solutions and generate large amounts of code. The best part about hiring .NET developers is that they are adept at creating efficient, secure, robust, scalable, and interactive web applications. They can help you take advantage of the excellent scalability and integration features that .NET platforms offer. When you hire a dedicated team of .NET software developers to integrate your project, you get the best resources and the most cost-effective solutions. This way, you can save time and money when you have quality-focused developers working for you.
Outsource your .Net Development Project to Integrative Systems
Are you looking to hire certified .Net developers for your project? If yes! Then you have landed at the right place. Integrative Systems have experience of more than 20 years in developing robust, secure, and scalable .net applications at affordable prices for global customers.
Hire an expert .NET developer from Integrative Systems on an hourly or full-time (ad hoc) basis and get interactive, innovative, and easy-to-use web application solutions as per your business needs.
Also, if you are looking to enhance your existing application, contact us for free advice! Please send us an email at contact@integrative-systems.com, and someone from our team will connect with you soon.