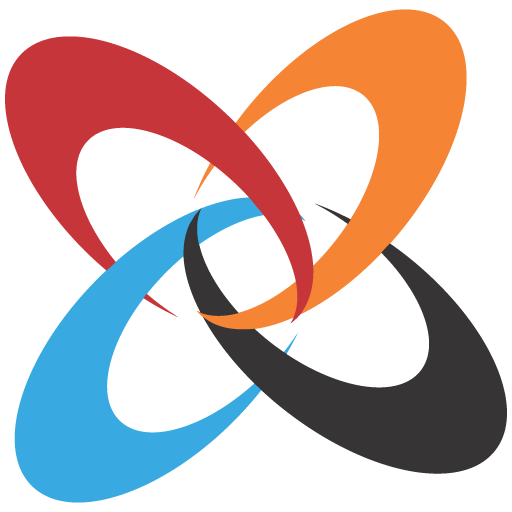 We hope you enjoy reading this blog post.
If you want Integrative to handle your IT challenges, click here.
12 Custom Software Development Companies in Chicago to Look for in 2021
Is it challenging for your company to please customers with the existing software that cannot be customized further as per changing trends?
Or is your current software development company costing you diamonds but delivering gold-plated products?
It can be infuriating and disappointing not to achieve the desired outcomes while paying a huge price. But you should not be worried about it. There are companies available for custom software development in Chicago that can design unique software solutions, considering your requirements.
With custom software solutions, you can:
Personalize your software according to your business needs and requirements.
Have the flexibility to add new robust features whenever the industry demands.
Ensure top-level security to protect your company's and your customer's data.
Get support and maintenance even post-deployment of the software to ensure its smooth functioning.
Be the sole owner of your software and don't pay hefty licensing fees.
Choose the functionalities you want in your software and pay only for them, unlike off-the-shelf software.
Here's a carefully curated list of 12 custom software development companies in Chicago, Illinois. This list will help you choose the one that will fit your needs.
List of 12 Custom Software Development Chicago Companies
1. Integrative Systems
Integrative Systems, founded in 2001, is one of the leading custom software development companies headquartered in Chicago, Illinois. They have clientele from all over Canada and the United States.
They have over 175 talented professionals and more than 20 decades of industry experience and expertise to make your project a success. Their services include website development, custom software development, enterprise software development, .Net development, and IT services and consulting.
Integrative Systems has executed over 1150 projects for clients all over the world in the last two decades. Integrative Systems is an IBM business partner and has been included in the prestigious list of INC5000 as one of the fastest-growing American firms.
2. Intersog
Intersog is a custom software development company with two offices in Canada and two in Ukraine. It is headquartered in Chicago, Illinois, and has two other offices in Israel and Mexico.
The company was founded in 2005 and now employs over 250 people who specialize in custom software development. They provide other custom software-related solutions too.
Mobile app development, IoT development, and other IT-related consulting and assistance are also available through their services.
3.MXOtech
MXOtech, based in Chicago, Illinois, is a software development and IT services company. They were established in 2005.
MXOtech has 29 efficient employees and provides custom software development services, IT managed services for their software platforms, and IT strategy consulting.
User interface and user experience design, business intelligence and systems integration, and data integration are other services. They support the architecture, engineering, construction, and healthcare industries with their products and services.
4. 8th Light
8th Light is one of several Chicago-based custom software development companies. They also have offices in Los Angeles, New York, Austin, Madison, and London. It is an employee-owned firm that opened employee ownership in 2014, with more than 40% of team members currently owning stock.
The firm and its 130+ team members have extensive expertise in web development, bespoke software development solutions, web design, mobile app development, and cloud consulting.
They have collaborated with hundreds of clients since 2006. They have assisted firms ranging from startups to Fortune 500 corporations in developing products.
5. Directpl
Directpl is a midsize custom software development company that was founded in 1997. They have offices in Rochester, New York, Toronto, Canada, and Warszawa, Poland. In 2019, they opened offices in Chicago, Illinois, and Manila, Philippines, to provide better global customer service.
Custom software development, application management and support, IT managed services, and application testing is among the services provided by their team of more than 100 employees.
6. Neudesic
Neudesic is a technology company that was established in 2002. The company has employed over 800 experts and has offices around the United States.
Their offices are located in Irvine, Atlanta, Chicago, Illinois, Irving, Houston, Denver, Las Vegas, Exton, Tempe, Portland, and New York. Their international offices in India are in Bangalore, Hyderabad, and Kochi.
Big data consulting, custom software development, cloud consulting, and mobile application development are some of their areas of expertise. The majority of their clientele operates in the healthcare, energy, and gaming industries. Neudesic has collaborated with Fortune 500 companies such as Amazon, Microsoft, GE, Johnson & Johnson, UPS, Xerox, etc.
7. Devbridge
Devbridge Group was founded in 2008 and specializes in software design and software development. It is headquartered in Chicago, with a second office in Vilnius, Lithuania.
They have a team of over 600 people that provide mobile app development, web development, UX/UI design, and custom software development services.
Aside from developing unique software, Devbridge also assists companies in defining strategy, analyzing data, leveraging new capabilities, and achieving organizational change. They provide services to clients from the financial services, industrial, and information technology industries.
8. Digital Silk
Digital Silk is a bespoke software development firm that specializes in delivering exceptional user experience. Their offices are located in Chicago, New York, Miami, and Milano. HP, Microsoft, Amazon, Xerox, AT&T, NFL, P&G, and NASA are major B2B and B2C companies they collaborate with.
Their services include bespoke software development, branding, digital strategy, website design and development, and digital marketing.
They specialize in creating innovative but successful digital products that increase brand engagement. To ensure success and a focused approach toward each project, they assign a team of top industry specialists to it.
9. DMC
DMC was established in 1996 and is a project-based engineering services organization specializing in software development and control systems.
Its headquarter is in Chicago, but it also has offices in Boston, New York, Seattle, Dallas, Denver, Houston, and St. Louis. Over 180 people work with DMC and strive to deliver efficient products and services for their clients.
They design bespoke software for the website, desktop, and mobile applications and provide big data consulting services. DMC has worked with clients from various sectors, including aerospace, agricultural, medical, printing, and telecommunications.
10. Aspire Systems
Aspire Systems is a software development firm that specializes in custom solutions. It was established in 1996 and currently employs over 1000 people. They have offices in Singapore, Chicago, Belgium, Poland, Mexico, and India, among other locations.
Their services include website design, eCommerce development, mobile application development, software development, and custom software development.
Software development for mobile and web and user interface and user experience design are among their specialties. In addition, they provide company planning and brand development services.
12. Atomic Object
Atomic Object is a custom software firm that was founded in 2001. It is a company that helps other businesses grow and flourish by developing custom software solutions that are both robust and user-friendly. They collaborate with clients to develop products that span websites, smartphones, desktops, and custom solutions.
Their offices are located in Grand Rapids, Ann Arbor, and Chicago. Clients from all over the United States are catered from their offices. Their clientele includes everyone from startups to Fortune 500 companies.
Their expert team of developers and designers can assist you with everything from planning to execution. Their services include web design, user experience, software development, mobile app development, website development, enterprise software development, etc.
Integrative Systems as Your Software Development Partner
Integrative Systems can become your software development partner if you are looking for a custom software development company in Chicago, Illinois, to collaborate with.
We can help you better understand the business and the desired outcomes you wish to achieve with your IT skills.
We can assist you in creating value using cost-effective IT delivery mechanisms, enabling you to outperform your competitors.
We can provide you with the ability to add products, services, and markets by utilizing our resource scalability.
Our services can enable you to achieve more with less and faster. By expanding your team with our expert technical professionals who can work for you 24×7, you can fulfill your desires throughout the year.
Integrative Systems can design custom software for you that is reliable, full of robust features, user-friendly, and superior in every arena.
Please send us your specifications at contact@integrative-systems.com if you need a custom software solution to flourish your business. We will respond within 1–2 business days to discuss and understand your requirements.