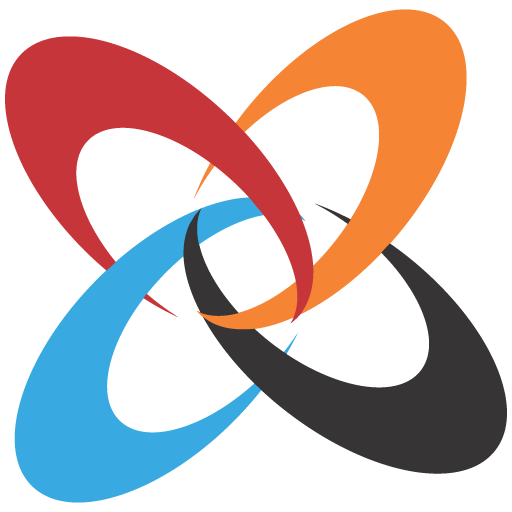 We hope you enjoy reading this blog post.
If you want Integrative to handle your IT challenges, click here.
Outsource your .Net Development Project Now. Here's Why!
Microsoft's .NET Development Framework is a flexible platform that can be used to build a wide range of applications, such as CRM systems, inventory applications, mobile applications, and websites. Software developed on .Net Framework can propel your company to the next level of sales, reduce costs, efficiency, convenience, and more.
If you consider developing any of these projects, the next question is whether there is someone in your team who has the skills to do so. Even if you do, you can extend your team strength to complete .net development projects effectively. And, if you find that you lack necessary resources or need to supplement them, consider outsourcing .NET development services.
The software development outsourcing market is growing at a high pace. No wonder, with the advancement of globalization, which includes factors such as the expansion of remote work facilities, it is natural for companies to consider this. We have already discussed the best way to get maximum return on investment through outsourcing in our other blogs.
But what about the "when" part?
To find out, we''ve compiled a list of the most common situations that require the use of .net development services outsourcing.
What Is Outsourcing?
Well, in simple terms, software outsourcing means giving your business operations to a third-party service provider to add some expertise and get the project executed faster without any major hassles. In the software outsourcing process, you analyse your business operations and identify the part of software development that requires expertise. It could be a particular feature of the software or the complete software development as well. Then, you look for a software outsourcing company to complete your project. Then they analyse your business requirements and start with the software development process.
If appropriately implemented, outsourcing software development can be precious for your company. But is always outsourcing a good idea? If you want to get started, what is the right situation for using .net development services outsourcing? Let us consider the various conditions in which you can consider outsourcing:
1- When you Don't Want to Distract your In-house Team
Often, your in-house team takes care of the day-to-day software tasks and operations that your business department needs. While entirely new projects will take more time and focus of your in-house developers. In such a scenario, outsourcing can emerge as an attractive way to ensure that your in-house team can focus entirely on the regular software development tasks.
While taking this route, make sure that you're chosen .net development company has enough resources to meet your development needs. Moreover, skilled, and experienced developers can quickly get tired of this type of work, and their services can also be very expensive. Therefore, sometimes the outsourcing company should change team members and find ways to automate some tasks without sacrificing quality. And this frequency of changes in the team and the work automation should be discussed in advance with the client.
2- When the Work Changes Unexpectedly
Temporary, short, or medium-term contracts and their sudden termination can greatly change the amount of work your developer has. At the same time, it can take a long time to hire and train developers, and once you've hired them, it's not always easy to let them go. Your internal team's inherent lack of flexibility can always delay you from responding to new opportunities and reduce your ROI if clients stop reaching you. By outsourcing .NET development services, you can quickly increase and decrease the number of developers.
3- When There is Shortage of Time
It also means that when your deadline is approaching or your time to get the project live is crucial, you can use .NET development services outsourcing to improve your development capabilities rapidly.
4- When your Metrics does not Support the Recruitment and Training Process
It takes time and money to hire and train developers according to company policy. These costs can be more than 20 percent of their annual salary and include tasks such as sourcing, application review, interviewing, or onboarding. In most cases, hiring many developers is not very practical. In such a case, you can quickly expand your team through outsourcing.
5- When the Project is Small
A small-scale project, for example, adding some new web pages to an existing system, can be a great way to test a .NET development outsourcing services provider. Although the scope is straightforward, this is an excellent opportunity to see if the collaboration is smooth and all the output is done on time and as per requirements.
6- Or When the Project is Big
This is equally meaningful for the biggest projects, which have the potential to change the essence of what your business is all about. The experience of an experienced .NET development outsourcing services provider can help you find the best way to meet your business objectives.
7- If a Project Requires Specialized Knowledge Beyond your Core Competencies
When you are developing a software solution that requires multiple programming languages or the help of experienced developers to develop that particular software, outsourcing offers the most cost-effective solution. It also provides an excellent opportunity to establish long-term cooperation with a reliable partner.
8- If you're Willing to Grow your Start-up in a Flexible and Agile Manner
To create innovative products based on unusual business models requires a lot of trial and error. Often the minimum viable product (MVP) is only developed to gather market feedback on the feasibility of an idea. By outsourcing the software development process, an agile team can be created quickly by using flexible pricing models such as time and materials.
9- When you Want to Improve your Business Effectiveness in Long Run
Using collaborative models such as managed services, the business can outsource a variety of processes and pay contractors based on results (i.e., instead of the number of hours). These professionals become part of your organization, and their problem solvings skills will help improve the company and the in-house employees in the long run.
10. If you Want to Reduce the Risks of Hiring Someone from Home Market
Many companies are willing to hire developers permanently. However, such efforts can be risky as they require proper knowledge of the selected markets. Also, sometimes the damage is so deep that the mistakes cannot be reverted if something goes wrong. A specific type of outsourcing, called staffing, can be used to delegate the actual task of hiring developers to another organization and to use their services for a fixed price.
Conclusion
Integrative Systems is a software development and service provider company providing .net development services for more than two decades. During this time, the company has perfected its approach that involves hiring the best software developers and equipping them with the latest tools and technologies. Also, software outsourcing services is what the company is known for.
Whether you want to extend your in-house team or improve the overall efficiency of your business or have a new project in mind? Integrative Systems can cater to you with all the resources and the right expertise.
Feel free to share your queries at contact@integrative-systems.com, and someone from our team will connect with you within 1-2 business days.