Imagine going to a restaurant to have a plate of penne pasta with grilled vegetables and chicken in Bechamel sauce. While placing the order, the restaurant confirms they serve pasta in red sauce and pesto sauce.
Disappointment strikes, and you consider trying a different restaurant because you can't settle for something you don't want.
Likewise, any business or start-up would want a software solution that aligns with their wants and needs.
Are you one such start-up looking for a software solution that would match your project's requirements?
If your answer is yes, then you've come to the right place. This blog shows you the benefits of custom software solutions and why your start-up needs them.
But before that, let's understand what exactly custom software solutions are:
What Are Custom Software Solutions?
Software that's specifically designed for a particular client or company refers to custom software solutions. Earlier, businesses had to settle for generic, off-the-shelf technology that their competitors also used.
Thankfully, technology developers have evolved with time now. You can share with them your ideas and vision; they take those into account and build you custom software that caters to your needs.
Therefore, collaborating with a custom software company that has the necessary tech expertise would be the solution for your start-up. To help you gain more clarity and perspective, let's discuss three reasons why custom software solutions are necessary for your startup.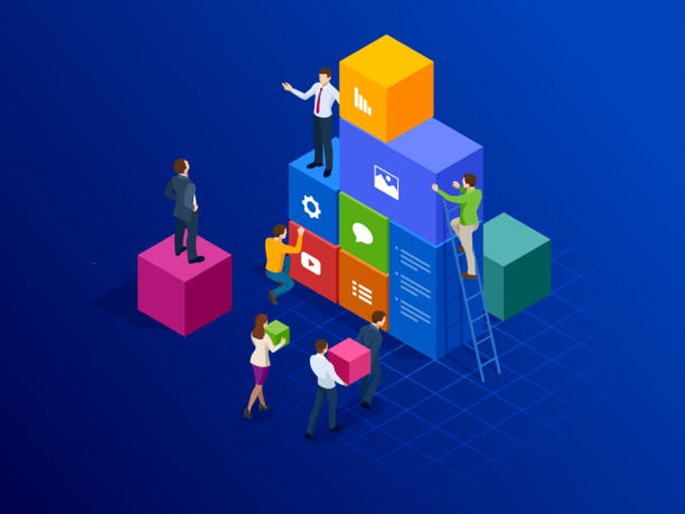 Why Your Start-up Needs Custom Software Solutions?
Nowadays, efficiency is the root product of all things. Therefore, start-up companies that are more organized and efficient tend to draw in more customers soon enough.
This is possible with the development of custom software solutions that are tailor-made for the start-up's requirements and what it wants to accomplish.
Here are some reasons why your start-up needs custom software solutions:
1. The way it is Built
Custom software is designed to meet the unique challenges and requirements of a particular organization or an individual. It is developed specifically for unique circumstances and provides a perfect solution to your problem when built well.
It is fast and easy for you and your start-up team to understand how the system works. And a high level of performance is always maintained.
Whereas off-the-shelf software has a standard design and framework that's already developed for a wide range of users. Chances are, such software that is already available in the market might not cater to your requirements.
2. The Software's Usability
Off-the-shelf software has the advantage of being used by many consumers as it is readily available in the market. Anyone can buy pre-built software and install it immediately for use, even you.
But it would require your startup team to put into understanding the functionalities of the software. There is also a greater possibility of this software not suiting your needs.
It is specifically designed and developed for only one individual or company for their specific purposes when it comes to custom software. Therefore, you must have an in-depth understanding of your start-up's needs and should be thorough about how the end products will address those needs.
Also, since the software will be custom-built, it would require some time and effort to produce the results. On the plus side, the installation and integration of the custom software are hassle-free since the software is built in collaboration with people from the organization.
3. Modification of the Software
Pre-built software, once bought, is difficult to modify. You don't know when your start-up will grow and require you to modify the already purchased product.
Custom software can be easily modified and open to expansion; you own the software and can introduce any modifications if needed.
We bet you're halfway there on the custom road. To help you gain some more clarity and perspective, we're going to explore some of the benefits of custom software solutions.
Benefits of Custom Software Solutions
A start-up like you needs to have a clear picture of what you want in your custom software and how you expect it to turn out.
Custom software solutions offer start-ups many benefits as they're developed to cater to the specific requirements of their budding business.
Better data security, endless possibilities for updates, and software revamping are some of the most significant advantages of investing in custom software solutions.
Let's discuss some of the other great benefits of custom software services:
1. Personalization of Custom Software Development
There's nothing like a standard, fit-for-all solution when it comes to business and custom software development. While there are many top-quality over-the-shelf software available in the market, there is likely any that would be suitable for your start-up idea.
If you hire custom software developers for your startup project, they'll take all your ideas and understand your requirements and expectations. Next, without a doubt, they'll come up with solutions that will fit like a glove and turn your vision into reality.
Personalized or customized software can be as complex or intuitive as you like, making it the perfect choice for start-ups. These custom software solutions make everything more accessible because they exist to cater to your specific needs.
2. The Flexibility of Custom Software Services
A start-up keeps reinventing its software design until it takes the perfect shape of its vision. This is only possible while developing software when you hire custom software services.
A pre-built software might not always be flexible and fulfil your needs today. It won't necessarily accommodate the new changes that may come tomorrow when your start-up grows. Plus, you'll also have to put up with the burden of training your employees throughout.
When hiring a custom software company to design your software, they'll ensure it is developed to support your start-up's emerging needs whenever required.
They'll also maintain your software in the long run apart from building the initial solution and ensure that it scales effectively. All of this is possible because of the flexibility of custom software solutions.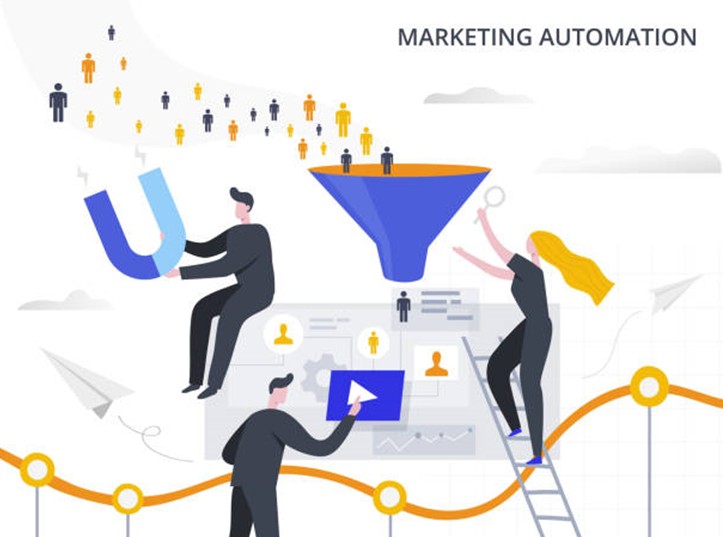 3. Affordability of Custom Software Service
For a start-up, the cost of customized software development may sometimes be sky-high, but in the long run, it proves its worth.
Just like how pre-built software requires constant changes after a certain time, custom software solutions don't require constant change or development to accommodate business needs.
For a long time, custom software can be used without making any substantial investment in it. Also, in the case of custom development, you get to choose what features you need and pay only for them.
Besides, pre-built solutions usually require monthly or yearly licensing fees and any other payments in the long run. So, if you choose a custom solution for your startup, you might feel like paying a lot for it at first. But in the long run, it will prove beneficial and help you recover the invested amount and make more money through it.
4. High-level Security Ensured by Custom Software Solutions
Cybercrime damages are expected to reach $6 trillion in 2021. It's a scary number, and you might think, what it has to do with a start-up like yours.
The answer is everything!
It's a misconception that only big companies fall prey to hackers. Start-up owners also suffer damage due to cyberattacks.
Here come custom software solutions, which offer a high level of security in comparison with off-the-shelf solutions. Unlike pre-built solutions, they aren't available for everyone and contain special security codes and encryption .
A trusted and experienced software development company always provides comprehensive cyber assessments of your custom software. This strengthens the composure and integrity of organizational security controls, which makes them more prepared for possible attacks.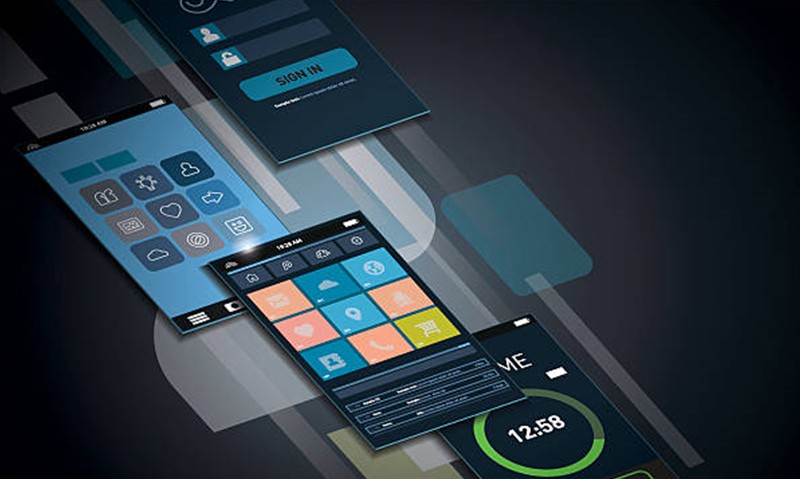 5. The Custom Software Company Provides Support and Maintenance
Imagine if you're dealing with pre-built software solutions, and one fine day its developers go bankrupt and no longer want to maintain the software. Your start-up business will be at the mercy of those developers.
But if you develop your start-up with custom software solutions, your software will solely belong to you, and it can and will be maintained for as long as you want.
Considering these benefits, there's just one last step that remains—choosing the right software solution company to cater to your start-up needs. Let's simplify it for you right away.
Our Company Is a Great Choice for Start-ups Like Yours
Integrative Systems is an excellent pick with industry experience of over 20 years. We offer custom software solutions to cater to your unique wants and requirements and help grow your start-up for the best results.
If you want to transform your ideas into prototypes to get funding for your start-up, please email us at [email protected] to start your discussion with an expert.