Finding the right software development partner can be tricky. This decision involves looking for a partner who can deliver on the company's demands and fits well with the project type.
The idea of opting for an IT development company may call for outsourcing. And in outsourcing, it is essential to follow a particular set of guidelines.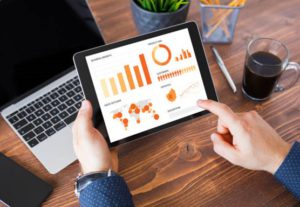 While outsourcing software development is quite a fascinating thing, but you must be very careful when doing it. To follow a defined process in outsourcing, you must stick to the best practices.
So, without further delay, let us dive into your guide of choosing the best software development partner in 2023.
Why Opt for Software Outsourcing Services?
A software development partner signifies a company of IT experts who can help complete your software projects.
Such partners are generally agencies opted for by tech start-ups looking to cut down on costs by bequeathing the burden of hiring developers.
Your software application development company would consist of tools and expertise to help build your app or software product with ease.
While numerous reasons dictate opting for software outsourcing services, some major ones are:
Your company cannot afford to hire new staff.
Your company does not want to hire developers because the project is a short-term one.
Your pre-existing staff is not full of the expertise required to pursue the project.
You are not confident in your internal team and feel that outsourcing can get the work done at a lower cost and with better efficiency.
Whatever the underlying cause may be, software outsourcing might be your best bet if you are kicking off a project that your company might not be proficient at.
Software Outsourcing is the Future
Software outsourcing ensures you accomplish your software development goals without spending too much.
The idea is – why waste time, resources, and money on a project when you can outsource it and get it done quickly, is an attractive one.
Once you have decided whether you wish to choose a software application development company or not, the next step is to understand how to do it.
1. Understand your Project Needs
The first step in software development is to understand your project like the back of your hand.
This step is important because you must consider all the factors before you outsource your project. For this, try to gather the whereabouts of your project goals and set the metrics that tell you whether you are meeting them or not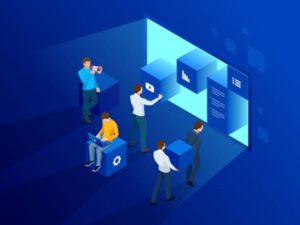 At this step, you ask yourself whether you want to outsource the entire project or just a part of it to an IT development company.
You should also understand your budget and subsequent restrictions. You must know your company's staff well enough to know what all things they can do and what they cannot.
2. Know the Scope of the Project
Before you outsource your project, you should know what your final project should be like. This includes defining your goals.
You should know the absolute requirements of your project. But be mindful of your expectations; they should be realistic.
Know the resources you wish to use, and you can also get a visual understanding of what your project should look like.
While this may seem like a handful, it is undoubtedly an excellent way to honestly know your project so that you can present its proposal to your partners.
3. Know when you Want the Project to be Done
Determining the time frame of your project is also quite crucial. While it is not easy to define the exact time your project might be done, but it is not as difficult if you have some software development experience.
For those who have no prior knowledge or experience of software development, you can set your project timeframe by taking the help of a software application development company.
As you decide the time required to fulfil the project needs, you can divide your project into several parts. .
4. Know your Budget
Once you lay down the previously mentioned plans, you must know how much you are willing to spend on the project.
Here, you must determine how much of the budget you must allot the software application development company. To find out how much money should go into the project, you must estimate its value.
While money is not primary when it comes to outsourcing, it undoubtedly matters. Your focus should not be quantity while deciding your budget allocation; it should be its quality.
5. Decide the type of Outsourcing
How you subsequently outsource your project to the developers is of importance. To do this, you can choose from the following types:
Staff Augmentation
You can hire software-developing companies through staff augmentation. For this, you give contracts to external developers for a fixed time.
The internal management looks after the outsourced staff, who would work in close ties with them.
There are various pros to using staff augmentation. Some of these are changing the scope of the talent upon the progress of the project.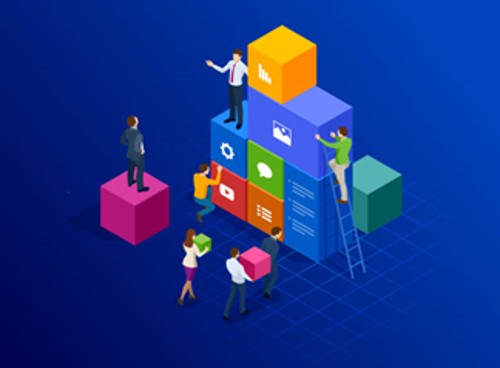 Based on the Project
If you opt for the outsourcing model based on the project, you practically hand over the entire control of the project to the software development partner.
In this case, you must opt for a partner carefully. Here, the credibility and experience of your partner are essential. It would be best if you trust the partner you chose.
6. Geographic Location Matters
The location of your software development partner is also a crucial factor to consider. The geographical location of the partner can either make or break your project.
Within the location, the variables such as language, the difference of time zone, and culture have a sizable impact on daily ongoings.
Some types of location-based outsourcing are:
Onshoring
When you opt for onshoring, you are outsourcing from within the country you are in.
While onshoring is somewhat expensive, there are no barriers to conducting smooth business processes. There are no linguistic, cultural, time zone restrictions.
Nearshoring
When you outsource to countries nearby, it is referred to as nearshoring. In this, the cost is lower while the time zone stays almost similar.
With nearshoring, you also do not face language barriers and cultural differences. It is relatively affordable and easy to maintain.
Offshoring
Offshoring is when you outsource to countries far away because there is a cost advantage associated.
Countries like China and India have good talent pools, yet the cost is relatively low. This makes the prospect of offshoring quite attractive.
While language is not a significant barrier as many of the nations selected for offshoring are English-proficient, the time zone differences, and cultural distinctness make things complex.
7. Perform a comparative analysis
Once you lay the groundwork for hiring the right software development partner, your next step is to search for the one that meet the criteria.
In your final decision, affordability and reliability should be the dominating factors.
Some options that you can explore:
Freelance Marketplaces
Hiring a developer through the online marketplace is a decent option if done right. You can visit websites like Fiverr, Total, and Upwork to find the right IT development company for your software development project.
If you are ready to explore the online option, be extra careful about the reliability and credibility attached to the partner/s you shortlist
Software Development Firms
Choosing an expert team of software developers offers more flexibility. You can easily hire a firm that ensures a good talent pool.
Here, the affordability factor may hinder, as hiring through such firms can be somewhat costly, but the experience should be worth the cost.
Integrative Systems as your Outsourcing Partner
Once you have made all the decisions mentioned above, your next step is to reach out to the IT development company from which you wish to get your partner.
Remember, the process of developing a project is full of hurdles. If you feel your organization is not entirely ready to face those hurdles, hiring a software development partner is essential.
If you do not want to go through the headache of finding your perfect outsourcing partner, we have the right solution for you. Integrative Systems can be your next outsourcing partner to ensure your project proceeds smoothly.
Integrative Systems is your best bet to get you premium quality work done at super affordable prices. As one of the most renowned .NET development companies, Integrative Systems offers your support and solutions backed by over 20 years of expertise.
Reach out to us at [email protected] and let us know about your upcoming project and expectations. We will revert within 1 to 2 business days.