Are you looking for an efficient application development platform for your website?
Did you know that Asp.Net is the most powerful and reliable application framework for web development?
.NET is a platform for developers to build applications using C#, F#, or other programming languages. Asp.Net is a framework for creating dynamic websites and applications. The framework is suitable for small and medium-sized projects and large enterprise applications. One of Integrative System's priority areas of service is the development of custom software applications based on .NET technology.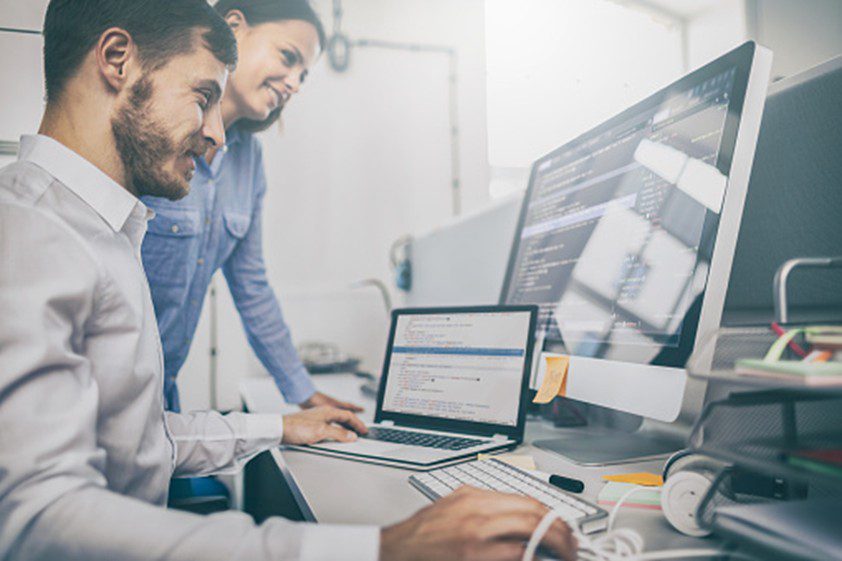 Building a robust and bug-free website application can be a daunting task depending on how complex the project is. Asp.Net has been used to develop some of the most complex customer relations websites and applications. That is why it has become a popular choice for anyone looking for the most professional results.
A good .NET development company capable of developing complex and efficient website applications must ensure that they provide their services at the lowest possible cost. Quality, reliability, and efficiency are the factors you should look for.
Integrative Systems has a team of expert and experienced professionals in dot net development services, ready to turn your ideas, concepts, and requests into fully functional applications!
If you need dot net development services, our team is ready to get the job done for you. We have vast experience, and we are capable handle various types of .net application development projects as per your need.
.NET Development Services
Companies choose Integrative System's custom .NET software development services to expand their IT resources and reduce turnaround time rapidly.
Custom .Net Application development
Hiring Asp.Net Developer
.Net Application Upgrade
.Net Mobile Development
Desktop Application Development for Windows
.NET Products and Technology Integration
Migration to .Net from iSeries or any other platform
.NET support
Web API Development in .Net
List of Other Extensive Services that We Offer
1. Dynamic Web Applications with Asp.Net, Asp.Net Core, and SQL Server
Asp.Net and Asp.Net Core allow you to create dynamic, data-driven web applications for complex interaction and have advanced functionality. The .Net applications we build have advantages of various technologies that we are aware of, providing sophistication at every specific level.
2. Web Applications Using Asp.Net MVC Framework, and Web API
The Asp.Net MVC Framework is a design that distinguishes between different layers of application such as business logic, user interface, and database layers. This allows a better separation of interest and design from a development perspective. It can be used with traditional web forms. The Web API is used to build simple HTTP-based services. It provides a simple exchange of JSON text between the customer and the service provider. The Web API can be used to publish some of the features used in the app and can be used by any developer around the world on a variety of platforms.
3. Responsive Web Design
It is essential to have a single icon base optimized for all screen resolutions in today's world of many form factors (desktop, tablet, mobile). Responsive Web Design (RWD) is a web design approach that aims to provide sites with an optimal viewing experience – easy readability and navigation with minimal scaling and scrolling – across a wide range of tools.
Our .Net Application Development Approach
Our .Net development process is efficient and straightforward. As a dot Net development services provider, we will help you understand our strategy, i.e., how we handle our projects.
Contact Us About Your Requirements
Tell us about your requirements by filling out any contact form or phone line.
After that, our technical team will interact with you through a series of meetings to understand your business objectives, projects, technical stack, and all the other details that define your project needs.
Technical Consultation with Employment Plan
Depending on your objectives, we create a technical roadmap with a staffing plan that includes a set of skills and details about the experience your extended team needs.
A detailed technical roadmap includes what technology stacks to use and how to navigate through the technical complexities of the project.
Talent Sourcing and Assigning your .Net Project
We look for the ideal .Net developers available for your project, and after that, we assign them the project. And they start working as your extended team.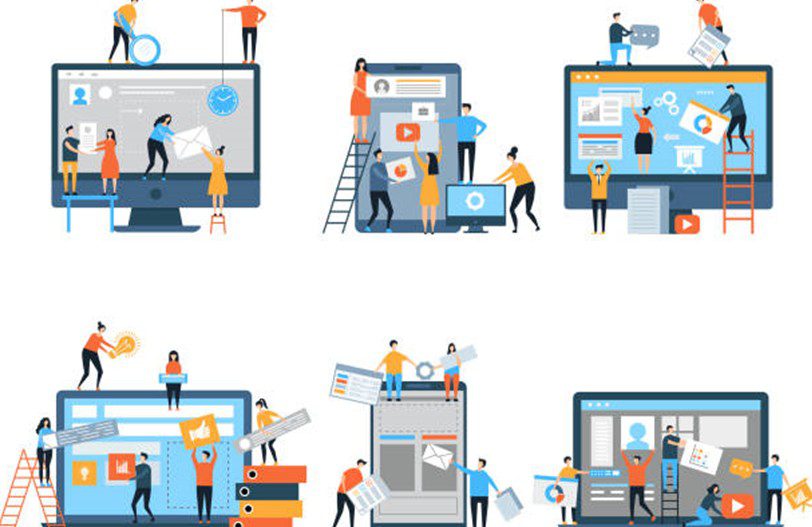 Requirements Development and Forecasting
Next, we will work with you to define project objectives and parameters. If the project is relatively small, we can specify everything in advance.
Approval of Budget and Commencement of Work
Once the requirements and forecast documents are approved, we implement a standard advisory agreement. Next, we choose the start date.
Develop, Meet and Refine
We will then have an initial meeting to coordinate. Any last-minute thing like your system access and introducing key players.
Testing, Acceptance, and Publication
We may host application work on our servers or your servers during the development process. We'll keep you updated about when you can start testing.
Maintenance and Extension
After the new system is delivered, adjustments are often required once the organization is stable. And we are open to that.
Hire .Net Developers from Integrative Systems
Integrative Systems can design and develop robust and multifunctional websites on the .Net development platform. As one of the USA's leading .net application development companies, we have successfully created various complex projects for multiple industries. We are a Microsoft business partner, and we are always aware of the latest Microsoft product trends to provide practical business solutions to our customers.
We are a 20+ years software consulting firm based in Illinois, Chicago. We specialize in .Net and IBM AS400 services and serve varied industries. We make business more efficient by eliminating manual processing and better managing operations. We develop software to manage customer data, billing, inventory, supply chain management, business operations, and other complex workflows. We develop customized software solutions that meet the unique needs of the company.
Frequently Asked Questions
1. Will there be a dedicated developer for my project?
Yes, you will get dedicated programmers who will stay in touch with you and work on your projects.
2. Can we see our Asp.Net Project when it is in progress?
Of course! Your application is built on our web server, where you can access and monitor the application. We will provide a username and password to log in and access. Whether you reach out to us to develop a .Net mobile application or a website, we provide you with accurate reports and information about the project's status.
3. How long will it take to develop the .Net application?
Many factors are responsible for the time it takes to build a fully functional website. These factors include the number of iterations you need, the custom design depending on it, the complexity of the project, the functionality, and the number of pages. Since we follow the agile development method, we deliver projects in the shortest possible time.