Why should I consider IBMi Modernization?
My legacy system works just fine. What is the need for IBMi modernization?
My legacy system is reliable. Why is there a need to modernize it?
We often hear our customers preach about how their legacy IBMi AS400 system is in great condition and why it doesn't need an upgrade.
But, it's our job to make them aware of the problems that may cross their paths in the near future.
Are you a proud IBMi user? This one is for you.
This piece will walk you through all the odds that you may face and why should you consider modernizing your IBMi.
Let's begin!

My system extends pathetic customer experience
Customer experience has a vital role to play in business, today.
No matter how excellent your product/service is if you are offering a mediocre customer experience. You are doing nothing but creating room for your competition to outplay you.
For enterprises, it is time critical to touch ground zero and indulge with every customer that uses the customer experience they are offering. But, that doesn't mean that customer experience shouldn't be a parameter to consider for modernization.
It's the most crucial parameter as customer-facing/user-facing applications significantly impact buying decisions/productivity.
Here's how IBMi modernization can enhance your customer experience:
Eradicate service-level interruptions and extend a compelling buying journey
Enables your business to create interfaces aligned to ever-changing customer expectations
Empowers you to understand the likes and dislikes of the customers and make the necessary changes to the experiences
Enables you to respond faster and more effectively to the customer queries
Modernized user interfaces work seamlessly for the internal business team and add up to the productivity
My System is exposed to security threats!
"When you are an IBMi user, security is not a big concern!"
Well, we agree that IBMi systems are the most robust and reliable systems that offer you great security.
But, with the changing times cyber-attacks, data leakage, and unauthorized access control have become worrisome factors, ever for IBMi users.
72% of IBMi users have listed security as the top concern.
To safeguard your data, IBMi modernization can be a good move. It's more like revitalizing the system and diminishing the possibilities of data leakage.
The right IBMi modernization firm, well-versed in your domain of work can help you set up indomitable security standards to hunt down ruinous security threats.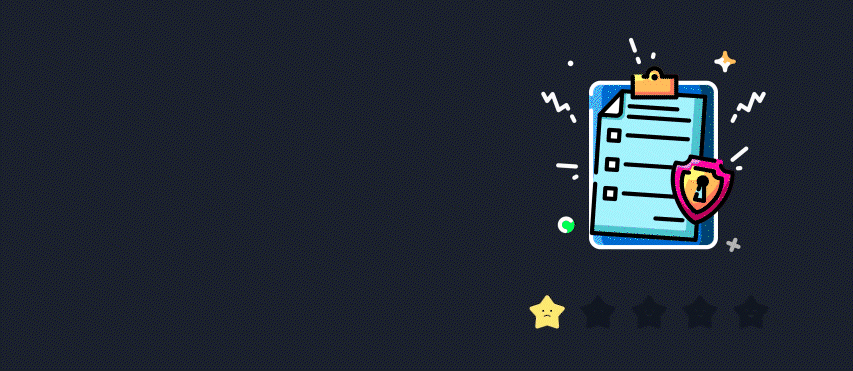 My current development team/partner lacks the technical expertise
The biggest disadvantage of using legacy systems is the ever-shrinking talent pool. IBMi AS400 is an undisputed powerhouse of technology that has empowered thousands of mission-critical projects.
The sad part is professionals who have worked their brains to make IBMi the most reliable and secure platform are retiring, faster.
Still, there are IBMi modernization companies that claim to have the right set of talent available for you. They promise you a smooth transition from the legacy system to the modern but will cost you an earth and a half.
A deal that every IBMi user wants, but no one would wish to pay for. Reason – the costs are unrealistic.
Then, how to find the IBMi AS400 professionals?
Find the right IBMi modernization companies who have got their hands dirty and made the rock turn. Get in talks with a few, and ask for customer testimonials and client feedback.
Hear from the IBMi users they have worked for and then decide if these guys can do it for you or not!
I am unsure that the current system will support the scalability metric
Enterprises that use legacy systems, aren't they eligible to scale?
Well, of course, they are. But they often fail to scale.
Reason – Legacy Systems.
How? It's very simple. After a point may it be the processing capacity or the hardware power under the hood, is going to fall short. And this inability to pass the bar holds you back from scaling up.
IBMi modernization empowers your IBMi systems with a modern technology stack, process-level automation, and advanced security, and lets you handle a large volume of data with ease.
The biggest advantage that IBMi modernization brings is performance enhancement. This not only enables you to have more system users but also lets you process more data in a stipulated time frame.
My current system lacks Data Control and Management
Data is an invaluable asset, today.
If you are not able to manage your enterprise data effectively and your IBMi system has weak links, you are putting your data at stake!
What amount of data you have and who has gained how much access control over your data can be a severe security threat to your business.
It is advised to have limited user profiles with limited data access rights to avoid data breaches and data leakages.
When a user creates a new profile on IBMi, the system by default sets the username as a password. It's known to all.
And, according to a study conducted by Help Systems – 24% of systems have about 100+ profiles using default passwords.
This is a serious threat and can lead to chaos if not treated in time.
IBMi modernization is an opportunity that you can use to define data control and management standards. You can define who gets to see what and in what authority.
There is nothing more fortunate in business than the security of data.
I am worried that I might lose the competitive edge and the current market share
Customer demands are on the rise. The market is shifting at a pace that one could have never imagined. If you are thinking that I am good with my pie of market share, you are already out of the race.
Gaining a competitive edge is no more a part of the annual goal setting. Today, it has become a necessity to survive in the market. So, the next time when you would be hosting the annual goal-setting meetup, it should be about being the market leader and not about sharing the market.
What's stopping you from becoming a market leader?
Don't have the top-notch offering in the segment? – Make it happen
Don't have the right resources? – Hunt them
Don't have modern technology? – Wait! Aren't you already using IBMi System?
No need to invest in modern technology, just find the right IBMi modernization company and modernize your legacy system.
What should I know before I approach an IBMi Modernization Company?

What are the current business challenges and possible solutions?
IBMi Modernization isn't a "One size fits all" approach, you need to understand this first.
Agreed that you are going to rope in the best-in-class IBMi modernization company to do the job for you. If you are fortunate enough, you will also be able to land a firm that carries domain expertise in your field of work.
However, they aren't acquainted with the system that you are using as you do. No one, believe us no one knows your current system better than you and your users.
Going further, if you want them to understand your system and then figure out the possible solutions, it's going to eat up more time and budget for sure.
So, what can be done in this case?
It's always better to have first-hand insights in place before you call upon IBMi modernization.
And, how do you ensure that you draw crisp first-hand insights?
Here's how you can do that:
Initiate a centralized communication channel where all the system users can register the system challenges they are facing.
Consolidate and validate the challenges registered after a set time window.
Initiate another survey where system users will be appealed to register possible solutions, that can put their job at ease for the registered challenges.
Consolidate and validate legitimate solutions proposed by the system users.
Besides this exercise, conduct a thorough audit of the legacy system and try to locate the loopholes. There are possibilities that you may also find room for improvement and opportunities to scale the system up.
Study the systems that your competitors are using. Understand what's working for them. List down what you believe may improve your current system and cut down the rest.
Following these steps, you will have your first-hand insights ready.
Quick Example
Assume, your system is currently being used by 100 users. You identify that your competitors are getting an edge by employing more system users, and you decide to do the same with your system.
You initiate hiring and start pushing the number of system users.
While doing the same, the system users start complaining that the system performance has slowed down and it's affecting productivity.
Conclusion –
Your current system isn't scalable as it loses its operational bandwidth when put to use with a greater number of users. Name this as a performance challenge and share it with the IBMi modernization partner.
Now, when you rope in an IBMi modernization partner, consider discussing these insights with them. This will not only help you better your modernization effort but also will give them an objective level road map to follow.
What are my modernization goals in terms of system performance, process optimization, support, etc?
Now,that you have understood the significance of gathering first-hand insights, let's understand the significance of prioritizing them.
IBMi modernization may sound different to each enterprise, depending upon the scope, goals, priority, and urgency. Before you call upon it, it's of vital importance to figure out the "WHY".
Let's do this with a few examples:
Assume that your legacy system is doing quite well since the time you have been using it. With the ever-changing customer needs and demands, you decide to increase your team size.
Initially, you were 500 headstrong and now you are standing at the capacity of 1500. With the increasing team size and the same old legacy system, you have been doing pretty well.
To cope with the rising demand from customers, you keep on increasing the team size. Now you are standing at 1700, and have started seeing delays in processing. You ignore it as you are confident about the system's capacity.
One fine day, the system crashes and you land in a mess.
What would be your first thought out of regret?
"IBMi modernization could have saved us if we had considered approaching it as we were scaling our team size."
Correct?
In this scenario, you need to put performance-focused specifications as the top priority when you approach an IBMi modernization partner.
To further it, consider another scenario:
Assume that your legacy system is doing a wonderful job for you for years now.
With the changing business landscape, your marketing and sales team is doing a great job by getting great deals.
With that spike in the requirements, you start seeing a rise in the number of customer complaints about consistent delays in service.
Now whom would you blame this on?
Your service executives or the system itself?
On backtracking the issues observed, you figure out that it's the system and not the manual labor.
It's a sign that you need to approach IBMi modernization and optimize the processes to scale the throughput.
IBMi modernization is not a job that one can easily pull out in a day or two. You as a part of the system have a major role to play.
You have to know the nitty-gritty of the system that you are using besides the areas that need special attention during the IBMi modernization process.
What security concerns are to be addressed through the IBMi Modernization Process?
Without a second thought, IBMi iSeries is hands down the most reliable, robust, and secure platform. That is one of the reasons that enterprises rely relentlessly on IBMi.
With time, as technology progressed so did the security threats.
As an IBMi user, if you are thinking of IBMi modernization then security enforcement should be your top priority. Security threats like cyber attacks, data leakage, and data breaches can be costlier, not only to your bank account but also to your reputation in the business.
Here are a few scenarios that may help you testify security enforcements that you should consider having during IBMi modernization:
What is the total number of system users who have access to critical data?
Is the data accessibility being tracked to avoid unwanted data breaches?
Is there a security provision to combat data attacks?
How many active user accounts are there? Are these accounts administrated actively?
Is there a security measure to combat malware vulnerabilities?
These are some ground-level security measures that give you an idea of how your data is being handled and who has access to your data.
Gaining insights into the user and data accessibility, you are now in a position to draft security specifications.
Now, all you need to do is implement these security measures through the right IBMi modernization partner.
What infrastructure, applications, and services need improvement?
IBMi modernization doesn't mean revamping the whole setup!
A lot of leaders often think of it as an end-to-end revamp and defer IBMi modernization till the system fails. And, to be honest, this costs you 10 times more than the actual modernization.
What we are underlining here is the fact that IBMi modernization is all about an upgrade, to make the system function better. It could be an application, a service, or a hardware component.
All you have to figure out are the challenges and opportunities to improvise. Once you get in talks with an IBMi modernization company, the IBMi experts will determine the components that demand an upgrade.
You get to see a detailed orientation of why a component of your IBMi setup needs a replacement or upgrade and what difference can you expect from it. Nothing goes out of the setup unless and until you agree to do so.
How does Integrative help you achieve a smoother IBMi Modernization?
In its 20 years of service, Integrative has always prioritized its customers' success and does it even today with pride.
Being an IBM Silver Business Partner, Integrative has outgrown through the contribution of its talented AS400 experts who have worked on projects of varied complexities.
The Integrative approach is pretty simple, to be honest.
Before getting into the technicalities, our experts believe in exploring the problem. They believe in empirical exposure and after experiencing the same, they help you build a holistic solution for it and not something that just serves the purpose.
Let's understand the Integrative Approach:
Assess the legacy system for challenges and opportunities to improvise
As an IBMi modernization partner, Integrative begins its journey by assessing your legacy system.
Having worked on a variety of domains, we rope in a team of AS400 experts who can do justice to your modernization requirements. We ensure we help you make the most out of our AS400 experts' expertise.
In this phase of IBMi modernization, our experts make an effort to understand the challenges encountered by the system users.
Besides the system assessment, our team also communicates with you to understand your observations and identify the opportunities to improvise the current system.
Here's an overview of what we cover in System Assessment:
Understand the functional aspects of the existing system with the help of analysts and existing documentation.
Analyze the infrastructural environment to check whether any hardware upgrades or system environment changes are required.
Understand the technical specification and technology stack of the existing system; such as RPG version, OS version, third-party tools, etc.
Understand the dependency on third-party APIs and applications, if any.
Inspect the database management procedures and the volume of transactions.
Examine the security measures implemented.
Define the complexity considering the size of the application and database.
Derive the scope of work and outline a feasible strategy for IBMi modernization.
Discuss the Scope & Priority
After a thorough system investigation and assessment, the team of IBMi experts comes up with the scope of work.
The team outlines a scope for your IBMi modernization considering challenges encountered by system users, inputs shared by the core team and opportunities sought for improvement.
The team of IBMi experts utilizes the fullest of their domain expertise to lay down modernization specifications. And, presents the same to your core team.
You are not bound to accept all the suggestions but, trust us when we say this, the recommendations are purely carried out to make your system competent.
Here's what happens at this stage:
A team of IBMi experts chalks down modernization specifications based on the inputs received.
The team presents the specifications to your core team.
Finalization of the scope of work.
Identifying the crucial factors and assigning the implementation priorities, accordingly.
Develop a plan for End-to-End IBMi Modernization
As an IBMi modernization partner, we categorize the scope of work and devise it into small strategic milestones to generate momentum.
Planning for IBMi modernization is different than building software from scratch.
The procedures may seem identical but they are not. When you are modernizing a complex system there are dependencies, integrations, and repercussions to be handled with care.
Our team of IBMi experts plans and strategizes for each small step before starting with the implementation.
Here's what happens at this stage:
Get the modernization scope validated.
Chalk-out granular-level objective-based plan for the modernization.
Form teams for each area of work – Development, Performance, Testing, and DataBase.
Devise and strategize the workflow for different teams and allocate deliverable schedules.
Check for third-party APIs and Integrations already involved and plan for interface redesign, if needed.
Risk & Contingency Planning to avoid uncertain obstructions.
Plan for smoother Data Migration.
Implementation & Data Migration
At this stage, the action begins!
Our team of IBMi experts starts the implementation process according to the detailed plan of action.
Objective-based planning helps the team gain momentum real quick and you get to see the progress cooking right next to your eyes.
Data migration is the most critical part of the IBMi modernization process. We make sure that it happens smoothly and without any data loss.
Here's what happens at this stage:
Validate the plan of action and start with the implementation.
All the teams are assigned their part of the job and the progress is kept in check with the respective team managers. To keep you in the loop, a single point of contact is aligned with you, who keeps you current with the updates.
The development team removes the unused code and restructures the code to enhance the system's performance.
Redesigning of the interfaces for smooth third-party integrations.
The Database team focuses on database design for the modernized system and works on it.
The Database team works on database architecture and Database normalization.
Proceed with Data Migration and handle the field attribution to sync the databases.
Test the Database Migration from the old system to the new database.
Archive Data Upload.
Set up a sync process for the active data until the go-live date to ensure complete data migration.
Test the Performance of the System post-IBMi Modernization
Ensuring the performance of the modernized IBMi system is essential, and our team of IBMi experts does it with utmost care and precision.
Here's how the testing team ensures the system's performance:
The team ensures that the environment and infrastructure are accustomed to the modernized system.
Compares and validates the performance of the old system across the modernized IBMi system.
Ensures that all the challenges are resolved and respective features developed are working as expected.
Ensures that all the business specifications defined are met.
Ensures that the modernized system is scalable and functions as per the set expectations when put under the expected user load.
Perform retesting and regression testing to ensure that there are no repercussions due to newly developed functions.
Ensure that all the security provisions are implemented as expected.
Ensure that Data Migration is done successfully.
Support & Maintenance
Integrative has always put its customers first. As an IBMi modernization company, Integrative strives to be your consistent companion.
Our team of IBMi experts makes sure that your IBMi modernization is done correctly and post that the support team makes sure that your team copes with the modernized system well.
Here's what the support and maintenance team does:
Create help documents for the newly implemented features.
Conduct training sessions for the system users to make them well aware of the newly designed functions.
Oversees if the system performance is up to the mark and in case of any deviation, it's reported and resolved on priority.
Makes sure that we listen to you in time if you have a new requirement to be developed for the recently modernized IBMi system.
Conduct timely audits of your IBMi system, to make sure that it serves its purpose.
Closing Notes
IBMi modernization is an audacious move in itself. Considering the volume of data that you are sitting on and the legacy system that you are using, it's indeed dreadful to think of a change.
But, sometimes it gets inevitable to take that step for your good.
If you are looking for a legitimate and reliable IBMi modernization company to help you modernize your age-old IBMi system, let Integrative be the backbone of your effort.
Drop us a line at [email protected] or reach out to us at 1.866.468.7974 and we will be happy to help you out.