With your old and outdated software, are you struggling to satisfy the needs and demands of your growing consumer base?
If that's the case, it's time to update your software with custom software solutions!
A custom application is designed and developed for an organization or a group of people with the primary objective of satisfying unique demands or functions. Organizations use custom software development to optimize data, manage operations, and automate tedious tasks in various ways.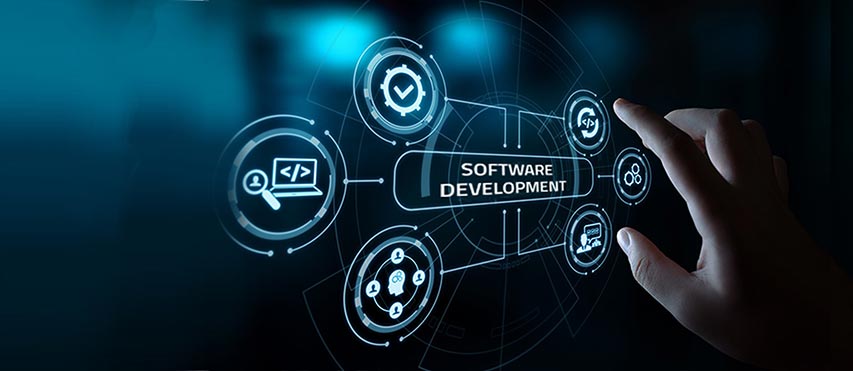 There are various advantages to custom software development. It is a worthwhile investment that allows organizations to prosper. It enables organizations to seek customized and seamless solutions that will assist them in managing their problematic areas.
However, just as every individual must learn new skills, custom software must be updated regularly.
Sadly, many organizations view custom software updates as an additional expense and believe that technology is a one-time investment that doesn't require updates.
However, that's not the case!
In reality, not upgrading your software might harm your company's productivity.
In this article, we'll uncover the seven reasons that tell you why it is time for you to update your custom software.
7 Reasons to Update Your Custom Software Development Solution
Frequent Updates Keep Bugs at Bay
When you incorporate additional functionalities and add data to software, a bug is sure to crawl in overtime. It is also essential to note that web hosts constantly change their hosting architecture.
Consequently, the custom software becomes incompatible with the updated version of the web host, bringing in bugs.
That's why it is crucial to keep your custom software up to date.
Security Issues and Updates
Most businesses believe a popular fallacy: quality and effective custom software development ensure eternal security. They frequently follow the idea that it does not need any attention if it is not broken. Essentially, there is nothing to be fixed.
However, you may not realize it is faulty until your data is compromised. Data and security breaches are severe problems that can harm your company's reputation and business. Security risks may not be as obvious as bugs, but they require the same level of attention.
Because of security concerns, you should update your custom software regularly. While your software application may appear in top condition, hackers may discover some loopholes beneath the hood.
Frequent updates and maintenance patches are just as important as having your custom software development designed the first time correctly. Occasionally, a five-minute check-up or a quick reboot of the central server is all that is required to keep things protected.
However, the ideal strategy is to review the logs at least weekly and install the security patches regularly or quarterly.
Changes in Business Operations
You decided to develop a custom software application to offer your company a competitive edge in the industry.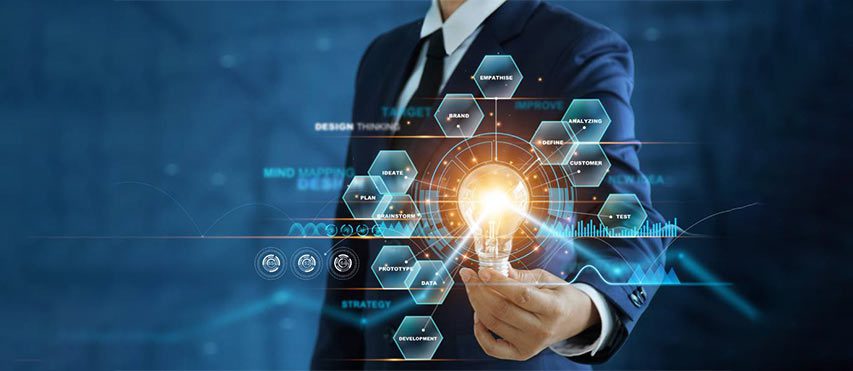 Also, because off-the-shelf software that is widely available in the market did not satisfy your requirements, you chose custom software, which served you successfully.
But now, your company is not operating the same way it did when the software was created. Companies' objectives and operations change as they expand. As time passes, updates may be required.
When developing custom software, the company keeps its operational processes and requirements in mind. However, if the company grows or adds new functions to its operations, the custom software application will keep it up.
One of the reasons companies update their existing software is to fix problems. A major revamp is usually not the best option. Still, you might be amazed to discover that integrating a few additional functionalities and updating the design can be cost-effective.
Incorporation of New Technologies
The advancement of technology is competitive and ever-changing. The online world did not even exist four decades ago.
And now we spend a substantial amount of our time on it!
Nowadays, consumers seek additional features and efficiency as newer technologies are developed, whether a smartwatch integration or customized push alerts. The rise in demand and popularity of devices such as the Apple Watch and Fitbit could crack open a whole new world of conveniences for your existing software applications.
Wearable technologies serve as an avenue for sending information to and from your software. You might send push notifications to your customers, or you could enable them to send data back to your application, such as location or voice mails.
Every other day, a new software application is developed or released to advance technological advancements. Embracing these new tech solutions will help your company stand out from the competition.
Manage Increase in Demand
Was your custom software application designed for fewer users than you currently have? Is your company's business expanding quickly?
If yes, your software application requires an upgrade.
It goes without saying that as your business expands, so will the number of users on your software. This, of course, only means that your company's business is performing well. However, it also implies that it is necessary to make adjustment and improvements to your custom software.
Upgrading your software ensures that it can keep up with your business growth. It's necessary to make sure your custom software can keep up with your company's increasing demands. When the software cannot accommodate your everyday users, it will impede transitions or the software's performance.
If your consumers are complaining about a lack of functionalities or slow loading speeds, chances are your custom software isn't keeping up with the rising user demand. This is the first indication that it is time to upgrade your custom software and seek the assistance and collaboration of a custom software development company.
Small tweaks like expanding server size, which can frequently be done for only a few dollars more per month in hosting expenses, can significantly improve performance and efficiency.
Due to Maintenance of Your Company's Competitive Advantage
Of course, custom software gives your company the competitive advantage required to thrive in the industry. But perhaps a competitor is closing in on you, and you need to reclaim your market position.
To remain competitive, invest in your software needs, just as you do in your workforce and IT infrastructure. Small but frequent upgrades can help you avoid a total revamp every half a decade or so. However, if it has been more than half a decade, a major update could be the best solution.
Even if a major update is required, it can be accomplished in segments. For instance, a new front-end can be developed on top of an existing back end, which can then be modified in a subsequent phase.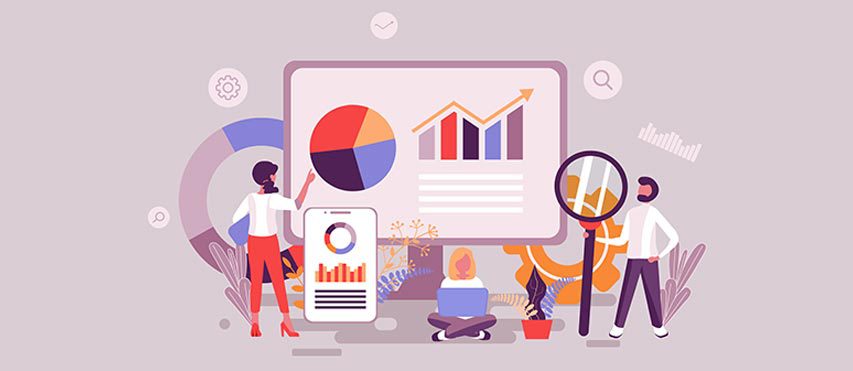 There are numerous options to consider when deciding to update. Collaborating with a custom software development company that will take you through the process is always the best place to begin.
Save Time and Money in the Long run
As the number of users or functionalities increases, your software could become slow and cumbersome. It shouldn't slow down to ensure that the custom software lessens it's time to perform a task and enhances productivity.
To accomplish this, you need to update your software regularly. Investing in updates will save your company funds in the long term by improving productivity.
Custom software development is advantageous to every company since it provides a digital augmentation of the workforce. It is just as crucial to analyze your workforce's performance as it is to ensure that the software is efficient, safe, and provides the necessary solutions.
To ensure that you are always generating the most out of your software, discuss this with a custom software development company.

How Can Integrative Systems Help?
Integrative Systems has over 20 years of experience in custom software development and has worked and collaborated with over 70 clients from various industries.
Furthermore, we provide our clients with agile development and an unmatched edge, allowing them to focus on digital innovation at a comparatively low cost-plus excellent quality.
We assist you to do more with less and faster by:
Knowing your business objectives and help you in achieving the same.
Helping you in creating value through cost-effective IT delivery systems so that you can outshine your competitors.
Leveraging resource scalability and enabling you to take on new solutions, products, and markets.
Coordinating your team with skilled technical experts who work for you 24×7 throughout the year.
We also pay special attention to:
Software Application Design
Performance
Reliability
If you wish to update your custom software and match with your customers' requirements, email us at: [email protected]. One of your professionals will revert in a day or two.