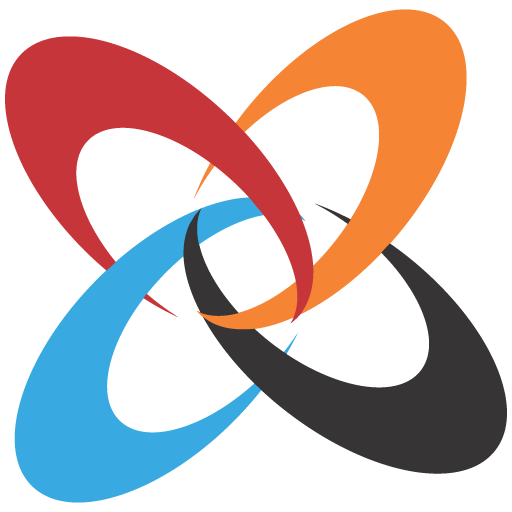 We hope you enjoy reading this blog post.
If you want Integrative to handle your IT challenges, click here.
What Is So Special About Cobol and Why it is Still in Trend?
COBOL (Common Business-oriented Language) is a computer programming language designed specifically for business purposes. And, since 2002, the language is object-oriented, imperative, and procedural. COBOL programming language is mainly used in private and government institutions for administrative functions. Also, the language is used in legacy applications like IBM iSeries, for large-scale batch and transaction processing.
But with time, the popularity of COBOL has decreased, and experienced COBOL developers has also retired. Furthermore, the COBOL programmers started to migrate to new platforms, and codes were re-written in modern languages.
However, most of the COBOL programmers are still there to maintain existing applications.
COBOL was introduced in the year 1959 by CODASYL. COBOL was developed for the US Department of Defense (DoD) in an effort to develop a portable programming language for data processing. COBOL programmers referred to it as a stopgap, but DoD forced the COBOL developers to provide it. This resulted in widespread adoption of the language. It was standardized in 1968, and since then, it has been revised four times. The expansion was in favor of IBM iseries services and OOP. The current version of this language is ISO/IEC 1989:2014.
Although many other programming languages are available for the business environment, being fifty-year-old doesn't mean that COBOL is outdated. COBOL programmers are still accountable for more than 70% of business transactions all around the world.
How is COBOL Different from Any Other Language?
If you're a rational developer for iseries and enjoy working on any common language like, C, C++, Java, and many others, then COBOL is a totally different breed. It is not like your general-purpose language and not a great fit for the tasks performed by high-level jobs that other languages can perform.
Assuming that COBOL was introduced before UNIX and C saw the daylight, there won't be any surprise that its heritage is different. As the name describes, COBOL (Common Business-oriented Language), as the name says, was invented as a business application. Have a look at the list, which highlights the primary difference between COBOL programmers and modern-day languages:
All data-items of variables are global, as COBOL calls them.
Language codes are divided into different divisions (Data, Identification, Environment, and Procedure)
Like COBOL, there is no parametrized functioning.
OOP was introduced in COBOL in the year 2002 only.
Datatypes (int, float, double) are absent in COBOL.
COBOL programmers don't provide splitting code across various channels.
In a single file, COBOL codes can be very long.
Data items are defined with a picture statement.
Industries using COBOL
COBOL is used in various industries. Have a look at some significant industries:
Transportation System
Insurance Companies
Banks & Financial Institutions
Insurance companies
Apart from these industries, COBOL programmers are required in the Department of Justice, Social Security Administration, The Department of Veterans Affairs, Treasury Department, Department of Homeland Security, and many more.
What does the COBOL Developers Do?
In many used cases, COBOL developers take input from XML, JSON, and CSV, compute the data and store it in a database like DB2. It would also do computing for the reporting purpose using data from DB2 and send the output in the form of a document file. The COBOL inputs stay as an application in databases, just like JAVA applications on its server.
Like any other developer, the COBOL developers sit happily in front of their Visual Studio and deploy codes on the IBM iSeries AS400 mainframes. As a COBOL programmer, if their codebase contains ten, hundred, or thousand codes, you will think of re-writing the whole code. But not to forget that digging documentation from a couple of decades is not an easy task.
Why is COBOL Still Leading?
In comparison to today's modern programming languages – COBOL is different in various ways –
You can't do vibrant memory allocation
Can't easily access low-level features of the OS
The most common forms of the language can't use recursion.
No wants to write a compiler code in COBOL.
In modern business terms, COBOL is a domain-specific language and is limited to business domains and programming.
COBOL: The Language of Longevity
Even though modern languages appear to be young developers' choices, the world needs more languages to work on. We are saying this because different language is better at handling different tasks.
For example – COBOL is good at processing financial data & number crunching, while Java and C are effective for front-end UX. Languages must fit the purpose, and according to the nature of the problem, there should be language to use.
So, why do organizations need COBOL programmers instead of writing applications using modern languages?
Well, it's good to stay updated with modern business languages, but at some points, when other factors come into play, like when ROI triggers, amount of resources is taken into consideration, and training cost is calculated, the thought of replacing losses its appeal.
Existing Challenges with COBOL
Various questions exist about the long life of COBOL, as COBOL programmers face multiple challenges with systems that depend upon COBOL. One of them is that maintaining billions of codes is problematic.
Furthermore, the talent is retiring, and the number of people wanting to learn the COBOL programming language is limited. Also, there are a limited number of COBOL developers available to manage systems.
Also, in the recent scenario, it's tough to find talented COBOL programmers, and it has resulted in an overload on existing systems and COBOL programmers.
Final Thoughts about COBOL
As a programmer, if we would have the IBM largest mainframe (IBM z13), we would prefer COBOL programmers for it. IBM iseries is a wonderful machine, and along with a modern programming environment, building application on COBOL is not a waster of time and resources.
COBOL is really helpful as a programming language and building some applications will surely help you understand this. You can also read COBOL examples online, and you can still learn to write COBOL codes.
Conclusion
In a world where IT continuous to power the business environment, the longevity of IBM iSeries services and the need for COBOL programmers in today's business environment is increasing. COBOL developers and IBM iseries services are here to stay for long. As demand will grow for non-agile and innovative systems, it will be challenging to bring any other technology onboard that can merge with the existing setup. That's why COBOL is the best choice. And when dissenters continue to challenge the existence of IBM iseries services, the COBOL programmers will keep proving their worth.
If you have any queries regarding the iseries services or need COBOL programmers for your project, feel free to connect with Integrative Systems at contact@integrative-systems.com. Integrative Systems is the US-based IBM iseries consulting services provider and has more than twenty years of experience in this field.