Summary
IBM iSeries systems have a long history, and the journey started in 1988 when IBM launched AS400 software for the first time in the market. But after three decades of its launch, organizations and developers are still uncertain about the future of IBM AS400 operating systems. 
Everyone is asking the same question – what does the future hold for the IBM as400/iSeries systems? Although many people have still not realized that after three decades of its successful launch, and continuous rolling-out of aggressive features and updates, IBM technology is here to stay. 
Still, IBM iSeries technology is the first choice of large organizations for handling mission-critical business operations. Considering the facts and figures, we have tried to predict the future with reliable pointers. Just go through the blog to understand what the future holds for you.
Digital technologies have redefined the ways people live. Technology innovation is changing the traditional structures and economics in the industry. To succeed in a swiftly moving business ecosystem, organizations need to focus on innovation areas, develop new business management methods, and devise new ways of service offerings. 
Also, businesses need to think about significant digital transformations and make strategies by considering customer's sides. Business needs to evaluate what customers value the most. 
The challenge for businesses is how fast and how far to go. IBM understands this competitive world and these business challenges, so through IBM iSeries systems, the company wants to help clients during such tough times of transformation.
Business Transformation with IBM iSeries Systems
For more than three decades, IBM AS400/iSeries systems have been used by various industries like – manufacturing, entertainment, retail, and financial services. Even today, these industries continue to rely on IBM iSeries operating systems to provide security to their most sensitive data and run their most critical business applications.
IBM is a pioneer in the field of server and storage solutions. With its world-class performance, security capabilities, and resiliency, iSeries systems is transforming businesses. On top of it, IBM AS400 systems also provide AI, open-source, and IoT integration services.
IBM iSeries Systems: The Platform for Innovators, by Innovators
The rise in customer demands is pushing businesses to invest more in innovative technologies. IBM iSeries systems clients will have the advantage of extending business operations by integrating it with any of the open-source solutions, or they can choose to run it on IBM AS400 operating systems itself.
IBM technology users are also integrating their existing applications with analytics engines and all other IoT capabilities. Such technology integration is creating new application demand in the market, and it is also helping companies outpace their competitors.
Overall, you can say that IBM iSeries systems are designed to adapt the future needs of businesses and provide a strong foundation for upcoming innovations.
IBM iSeries Systems in the Marketplace
Traditionally, IBM iSeries Systems have been used in wholesale distribution, local government, and school administration. But in today's fast paced world, the most rapid growth comes from financial institutions like the banking and insurance sector, healthcare sector, and retail sector. 
The latest evolution of IBM iSeries systems has changed the scope of applications and infrastructure available to solve real-world business problems for organizations of all size. The latest trend of digital transformation is taking IBM AS400 operating systems to new heights. Companies running their core applications on IBM iSeries AS400 systems are exploring new ways to enhance their business operations.
Globally, IBM iSeries systems have a strong base of clients. North America, Japan, and Western Europe account for more than 80% of IBM annual sales. Furthermore, in the last few years, IBM has grown in markets like Latin America, the ASEAN region, and Eastern Europe, especially banking and distribution sector. 
Apart from this, IBM is continuously strengthening its presence in China as banking and financial institutions are showing interest there.
On an average, approximately 70% of IBM iSeries users are small and mid-sized enterprises.
Key Pillars of IBM iSeries Systems
The flexibility in IBM iSeries AS400 systems is possible because of its architecture that provides enhanced security, easy integration, and exceptional dependability. All such features lead to a significant TCO advantage. The key pillars of such architecture make IBM iSeries systems unique. The pillars include:
Security and Integrity
Investment Protection
Multi-workload Virtualization
Db2 database for IBMi
Open-source Application Runtime
Easy Integration of Technology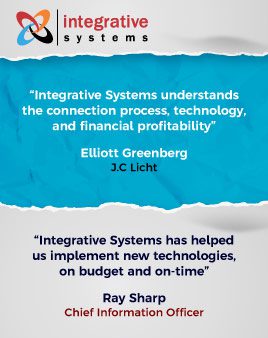 We Can Help You Solve the Challenges of IBM iSeries AS400
If you are facing problems due to the lack of IT talent.
Looking for a partner to get help in modernization?
Not able to find a partner with strong technological and back-office expertise.
The Future of IBM iSeries Systems
The future of IBM iSeries systems is bright, and IBM has already prepared the future roadmap. IBM has divided this strategic roadmap into two parts-
The IBM iSeries future products
The IBM iSeries Systems product support
These two pointers are crucial to understand the investment that IBM makes in its portfolio and determine each product's lifespan.
The IBM iSeries Future Products
The most recent release of IBM, IBMi 7.4, was introduced with various latest features. The most notable feature was IBM Db2 mirror for i. The Db2 mirror enhances the capability of IBM iSeries systems to deliver non-stop availability of applications. Clients who need a platform that is always available can consider the latest Power Servers and IBMi 7.4 technology. Generally, IBM does not reveal information about its upcoming product or its release dates, but here is some reliable info about the next release.
The upcoming products from IBM are:
The IBM iSeries Systems Product Support
The existing clients of iSeries systems value the high-quality and reliable support they are continuously getting for the OS and other related products. Traditionally, client support has been a vital area of focus for IBM since start, and clients are also satisfied. IBM's roadmap for the future is clear, and they have divided the support program into two parts.
In the first part, each new product release from IBM as400/iSeries systems will have a dependable base support period. Historically, the IBM iSeries systems strategy is to provide base support for around seven years after launching a new product. For clients who require approval for an extended period, IBM may extend the support period, typically for three more years.
The second part of the IBM as400/iSeries Systems support is that it will provide some guidance regarding the upcoming releases. Using the 10-year support strategy, it will be possible to forecast future releases and support.
For example, IBM launched the latest software, i.e., IBMi 7.4, in 2019, and considering the "7+3" support strategy it is predicted, that IBM will support it until 2029.
Conclusion
After going through the blog, you must have understood that the hardware and software roadmap of IBM iSeries systems is solid. However, substantial challenges are related to its viability that the platform is facing continuously. Still, regular updates of different software and hardware versions will solve those challenges for IBMi and customers.
Moreover, around 50% of users are using old and unsupported versions of the series operating system. If these customers become active in upgrading and modernizing their applications, it could have a notable impact on the platform's future.
If you are one of those organizations looking for a partner to help upgrade your existing iSeries AS400 systems application, we would be happy to do that.
We, at Integrative Systems, have more than 20 years of experience in handling IBM up-gradation and modernization projects. At present, we have some topmost clients from various continents in our fleet. Also, we are the silver business partner of IBM and one of the INC 5000 companies in the USA.
If you want to discuss your project with us, feel free to connect with us at [email protected], and we'll reach out to you in 1-2 business days.