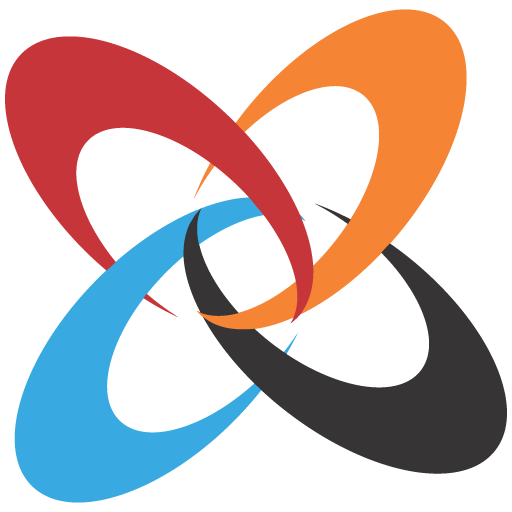 We hope you enjoy reading this blog post.
If you want Integrative to handle your IT challenges, click here.
Top 20 .Net Development Companies to Choose From
Is your business facing market challenges, due to which you find it difficult to focus on crucial initiatives – losing precious time and in turn money? You have come to the realization that you need software applications developed and implemented to solve your particular problems? You keep trying many off-the-shelf software products but none of them seem to work for your specific business needs?
We can, out of our extensive experience, tell you that it is challenging and unrealistic to find an existing product in the market that would fit your requirement like a glove. And if you do find it, it would alleviate your problem to some extent but can never resolve it completely.
Hence, custom software!
Secondly, we understand you are tired by now of collaborating with .Net development companies who keep promising you the world and then charge you the earth and a half for second-grade services.
So, to make things easier for you, we thought of listing down the top 20 .Net development companies you could turn to for getting your custom software developed or you could partner with us for all your .Net development needs.
The 20 companies given below carry years of brilliant experience in .Net development and can work from off-shore, on-shore, and near-shore sites. They provide services like web application development, desktop application development, eCommerce application development, and various other types of custom applications on the .Net framework.
This list has been curated by taking into account client ratings given to them on a wide variety of software review sites and also the rankings of these sites on search engines. Therefore, it can be concluded that both, the users as well as the search engines, are rewarding them as being the best .Net development companies out there.
01. XB Software
XB Software is a full-cycle software development with a focus on web & mobile application development using React.js, Marionette.js, Webix, Node.js, PHP/Laravel, .NET. They are skilled in business analysis and software quality assurance. They use cross-platform frameworks and technologies, such as PhoneGap and Webix JavaScript UI library that allows creating consumer-centric and business applications for different industries. They are ISO27001 and ISO9001 certified .Net development company.
02. Ayoka Systems
Ayoka Systems is a custom .Net development company. It specializes in database design, web development, software development in .Net framework, security, and assessment tech. Ayoka is a Texas-based company that designs, develops, and delivers enterprise systems and mobile apps for industrial, healthcare sectors primarily. For over 10 years, Ayoka's Made in USA enterprise application services have been delivered impressive list of clients throughout the country, from Fortune 500 to mid-sized companies.
03. TatvaSoft
TatvaSoft is a CMMI Level 3 and Microsoft Gold certified Software Development Company, offering software outsourcing services on the diverse technology platforms like .NET, SharePoint, BizTalk, PHP, Mobile Apps, Big Data, Business Intelligence, Java, and more. Having 17 years of experience in the software outsourcing services, TatvaSoft has become the .Net development company that empowers small to large enterprises achieve their business goals. With the offices in USA, UK, Canada, Australia and Development Center in India, TatvaSoft offers efficient, cost-effective and qualitative solutions to serve the clientele across the world.
04. Oxagile
Since 2005, Oxagile, a Microsoft Gold Certified company, has been tooling up SMEs and high-profile corporations with a skilled engineering talent across all major platforms and tech domains. They are focused on building robust platforms for video streaming, WebRTC, big data, business intelligence, as well as AI-powered computer vision solutions. They are the .Net development company that provide end-to-end custom software development services with a focus on online video management and delivery, adtech, real-time communication, eCommerce, eLearning, big data, and business intelligence.
05. iFlexion
Iflexion is an established .Net development company delivering full-cycle web and mobile development services of any complexity with more than 20 years of business experience. Iflexion's headquarters is located in Denver, Colorado. Iflexion has been helping companies across various industries optimize their business processes through .Net software solutions. With a well-coordinated team of 850+ IT professionals, Iflexion serves their customers worldwide regardless of their operation domain, geographical location and organizational specifics. Keeping in step with the technology advance, they put their effort into bringing bestseller technologies, as blockchain, artificial intelligence, augmented and virtual reality, to their customers' business environment.
06. Miracle Group
A global .Net development company focused on Agile methodologies and continuous delivery. Miracle Group provides outsourced professional application development and custom software development services on .Net framework. They are well-known for providing timely and efficient services, along with maintaining long-term resourceful relationships with their clients and partners. They have a pool of qualified professionals who are available for hire. They have a dedicated agile team of developers who can work hand in hand with you in order to achieve your business goals. Their main goal, vision and mission is to assure businesses gain profit and efficiency through their services.
07. Finoit
Finoit is a .Net development company and a software product engineering company that builds scalable, intuitive and secure software, web apps and mobile app products. They help their customers in building MVPs (Minimum viable product) for disruptive ideas and scaling those MVPs into full-fledged software products. POC (Proof of concept) for internal business processes and new ideas and application modernization of legacy software. With their technology consulting and implementation services using Web, Mobile and IoT development technologies, they have delivered intuitive digital experiences and scalable products while solving business problems of over 250 customers across North America, Europe and Australia.
08. Peerbits
Peerbits is a tech-savvy, futuristic web, mobile, and .Net development company with global presence. Their core services aim to deliver advanced quality end-to-end business solutions to government, enterprise & SMEs. Their expertise lies in building bespoke and custom solutions using cutting-edge technology and resources. With a pool of 65+ passionate designers and developers, Peerbits have served 250+ clients and reached out to more than 35 countries in doing so. With the holistic aim to provide innovative mobility solutions, Peerbits offer a spectrum of custom mobile app development ranging from enterprise mobility solutions to startup apps, on-demand mobile apps, and healthcare mobility solutions.
09. Net Solutions
Net Solutions is driven by design thinking, implementing solutions using world-class engineering practices across a spectrum of technologies with their custom flavor of Agile methodology, and using insightful analytics to help drive growth. This is reflected in the fact that Net Solutions was mentioned in Forrester's Vendor Landscape of Top 65 Digital Experience Service Providers 2017 and Gartner Cool Vendors 2017 Guide as CRM Application Software Specialists in the Asia Pacific. Net Solutions is .Net development company that has won multiple awards from technology partners like Kentico and Adobe, industry bodies like WMA and Brandon Hall, and is a leading partner for solution enablers like Adobe, AWS, Microsoft, Acquia and Google.
10. HeyPayless LLC
HeyPayless is a technology driven .Net development company working on next-gen products and software with a constant pursuit towards a better solution. They are a creative technology agency crafting awesome digital platforms, products, and integrated experiences driven by passion and smart innovation. They provide quality software solutions to customers across globe. Clients can get an excellent custom software development service with highly polished Mobile Apps, customized software solutions, simple to complex eCommerce sites and portals, other software services like IoT applications, ERP/CRM softwares developed on technologied like .Net framework developed by getting in touch with HeyPayLess LLC.
11. Konstant InfoSolutions
Konstant Info is one of the highest rated Web and Mobile App Development Company across the US. With more than 2500+ happy customers worldwide, and having delivered 3500+ successful apps, Konstant Info is constantly driving their efforts towards building long-lasting relations over past 16 years. They have served 30+ industries, both large Enterprises as well as start-ups for building swift and agile apps that are high in performance and efficient in cost. They have partnered with distinguished industries and firms worldwide like Amazon Web Services. They are a .Net development company and are a member of iOS Developer Program, Registered Google Play Developer, Microsoft Certified Partner, Adobe Solution Partner, Intel Partner, Acquia Partner, Authorize.Net.
12. Octal Software
Octal IT Solution is a global IT service provider and also a .Net development company having a strong presence in UK, USA, Singapore and India. The company has the reputation of delivering niche solutions in the areas of web and mobile app development based on .Net framework. Octal has repeatedly prescribed quality as its virtue. With the ISO 9001:2008 certification and strict discipline towards the prominent quality standards, the company has produced flawless results since last decade. In its history of ten years, Octal has earned notable associations from technology leaders like Microsoft, NASSCOM, Amazon Web Services, Acquia, STPI, Dun & Bradstreet and Drupal Organization etc.
13. Existek
Existek is an innovation-driven outsourcing .Net development company. Existek provides fully manageable offshore dedicated development team service for software companies worldwide and custom software development services for a wide range of industries including Business Intelligence, Healthcare, Oil & Gas and Education. They have a proven track record of IT services and remote development services for SMB. Their team of certified software engineers leverages years of experience to deliver best-in-their-class software products and secure and stable desktop and cloud solutions for enterprises, along with web and mobile applications on .Net framework.
14. Moon TechnoLabs
Moon boasts of over 3000+ completed projects, 10+ years of experience, partners with 130+ tech aficionados and stand out in delivering groundbreaking custom software, web, and mobile application development solutions in the .Net framework. Being a winner of GESIA 8th Annual awards for the top mobile app development company, they are the right choice of many small, medium & large businesses (SMBs), Entrepreneurs, and Start-ups. They are a .Net development company and have expertise in Opensource(PHP Frameworks), Native Mobile app (Andoird/iOS), Cross-Platform App (Xamarin, React Native, Ionic, and Flutter), Microsoft.net, and Cognitive technologies (IoT, WebRTC, Blockchain, AR/VR, and AI).
15. Belitsoft
You can outsource .NET development requirements to Belitsoft! Since 2006, their dotNet experts have been offering .NET development services globally (the USA, the UK, European countries, Israel, Canada and others). As one of the best .Net development company, they have successfully implemented projects of different complexity and for various industries. Their .NET developers are always aware of the latest trends of Microsoft production to provide their customers with effective business solutions. Belitsoft is capable of .NET applications development, Internet and Intranet-oriented websites design and deployment, robust and multifunctional web applications creation.
16. iTechArt Group
Headquartered in New York, iTechArt is a .Net development company with additional offices in Marietta, Georgia and Iselin, N.J. Since 2002, iTechArt has helped startups and fast-growing tech companies fill in their talent gap and create robust web and mobile solutions that users love. To date, iTechArt's talent pool includes 1600+ engineers with experience in all of the latest technologies. Their forte is agile dedicated teams of brilliant minds who rock in web, mobile, Big Data, QA, DevOps and in .Net framework related technologies.
17. Fingent
Headquartered in White Plains, N.Y., Fingent Corp is a web and mobile development services provider with additional offices in Dubai, Australia and India. The team of under 250 employees specializes in web development and custom software development on .Net framework for mid-market and enterprise firms. They are a .Net development company and have been in business for 16+ years, delivered 700+ projects for clients across 4 continents. Their services include web application development, mobile application development, product development (SaaS) and enterprise software development.
18. Door3
DOOR3 is a .Net development company headquartered in New York, NY. Founded in 2002, DOOR3 has grown to a team of about 60 employees that serves mostly enterprise and mid-market business. They provide software, web, and mobile app development, UX/UI design, and enterprise app modernization on the .Net Framework. Clients benefit from their hyper-competent software development, insight-driven strategy, and award-winning design practices. Their USP is their peerless capacity to safely and reliably deliver solutions on-time and on-budget.
19. Icreon
.Net development company Icreon has a team of nearly 100 employees that specializes in custom software and web development on the .Net framework. Headquartered in New York, NY, Icreon is ideal for mid-market and enterprise companies in need of IT and development expertise. Founded in 2000, Icreon works with non-profits and associations, mid-market companies, and Fortune 500 brands across all industries. Icreon reimagines clients' technology ecosystems from top to bottom, front-end to back-end, ushering in a new era of digital maturity.
20. ArcTouch
ArcTouch was founded in 2008 and has offices in San Francisco, California, New York, and Florianópolis, Brazil. They excel at app development on the .Net framework, block-chain, and UX/UI design. They guide their enterprise clients through the app building process by defining a strategy for the best user experience, planning the visual design, developing and testing the prototype, and ensuring optimization and growth. As a full-service .Net development company, they can handle your entire project from start to finish, or any of their experts can augment your existing product team for a few days or more.
You could also Hire Integrative Systems as your Preferred .Net Development Company
Once you give Integrative Systems a try, we can assure that you will never need to look for any other .Net development company to work with. We have earned a high reputation of providing reliable .Net development services of any complexity with breathtaking results. Our customers speak very highly of our work because we have developed critical business applications for them which has solved some of their complicated business problems.
The secret behind our .Net success lies with our core .Net technical team which is comprised of highly skillednd  .Net engineers developers. They always churn out a scalable, optimized, clean coded, fully customized products which fit our customers' requirement perfectly. This has further augmented our key belief – Only when our customers win, we win!
Besides our technical team, our .Net project management team works in absolute alignment with our customer's business stakeholders to deliver the project on time, under budget and meet all the quality parameters. Our value system mandates that we always hold our personal attitudes and objectives secondary and in favor of the larger team goals and to make a given project fantastically successful.
Would you want to work with a team like ours who is not looking to just get a contract from you, but dedicated to solve your business problems by building better software applications for you – first-rate, on-time, and within your budget?
Just drop us a line at contact@integrative-systems.com or call us on 1.800.468.7974 and we will get back to you within 1-2 business days to understand your requirements.